Homegrown or Franchise IXP? Which one should you go for?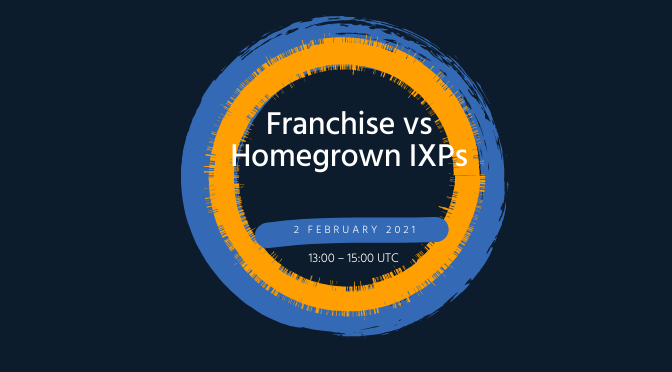 The onset of the COVID-19 pandemic last March upended the routines of billions across the globe, forever changing the way we work and study.
All of a sudden, a broadband connection in one's home became a utility, central to working and studying from home.
This led to an unprecedented spike in demand for broadband across the world, prompting service providers across the board to review existing solutions, and how adaptable they are to the evolving world post-COVID.
In Kenya, for example, traffic at the local Internet Exchange Point, (IXP) rose by more than three times in as many months; from an average of 7.5 GB per second in January to 22.6 GB per second by March 2020, with demand remaining steady throughout the year.
Globally, the growth in demand for broadband and peering connections has led to a corresponding increase in the development of internet exchange points. The Internet Society estimates that local traffic in Kenyan and Nigerian IXPs has grown from 30 per cent to 70 per cent in the last eight years.
It is in this backdrop that the African Peering and Interconnection Forum, AfPIF held a session where peering and interconnection experts from companies across the continent came together to explore the opportunities and drawbacks between homegrown and franchise IXP models.
What are the advantages and disadvantages between the two? Which model works best in launching an exchange point from scratch and can service providers deploy a hybrid of both models?
Panelists included Luc Missidimbazi Posts, Telecommunications and Digital Advisor to the Prime Minister of the Congo Republic, Marco Brandstätter, Regional Director Middle East & South Asia, DE-CIX and Michele McCann, Head of Interconnection and Peering, Teraco Data Environments.
There was also Muhammed Rudman CEO, Internet Exchange Point of Nigeria (IXPN), Remco van Mook, CEO, Asteroid, Nishal Goburdhan, Internet Infrastructure Analyst, Packet Clearing House (PCH).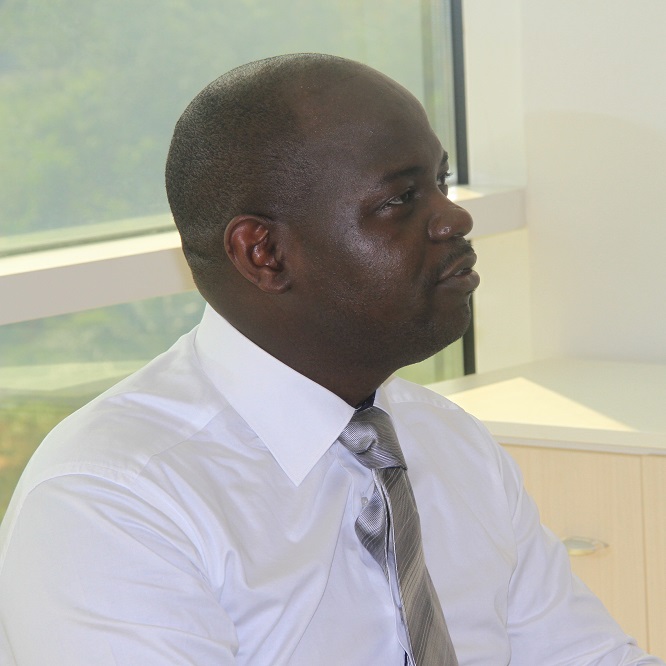 Luc Missidimbazi, started off the session explaining how his country built and customized the Congo IXP seven years ago that served as a model peering solution for regional neighbors.
One valuable lesson from the Congo IXP was that communities can grow and expand connectivity on the back of an ecosystem made up of private sector service providers and public sector policy makers and regulators.
A homegrown local IXP further helps keeping traffic local, helping boost business for Internet Service Providers (ISPs) and their clients through a multiplier effect.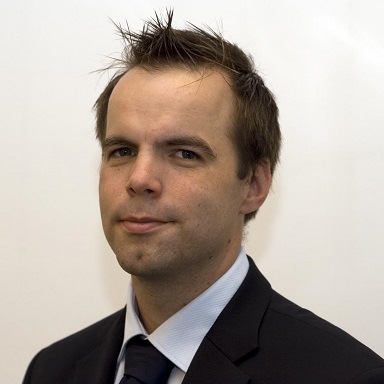 Marco Brandstatter followed up with an account of how ecosystems can leverage on both franchise and home-grown models depending on the community involved.
Marco said DE-CIX has deployed both franchise and homegrown models in the 25 years the network infrastructure firm has been in business, and that both have their strengths and drawbacks.
The underlying success factor at the end of the day however is the commitment that the different players have to growing and strengthening the ecosystem based on mutual trust.
At the same times a franchise model can provide to clients a custom-made solution that is ready out of the box. A lot of the IXP services provided are universal across various countries and regions and so networks often require little customization to create their ideal Internet exchange system.
At the same time, franchise solutions come with the added benefits of training, expertise and have more leverage when it comes to approaching and convincing large players like over the top service providers (OTTs) to peer locally.
A mix of models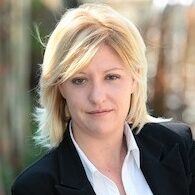 Michele McCann, Head of Interconnection and Peering, Teraco Data Environments went into detail about NapAfrica, one of the Internet exchanges the firm deploys that is also a mix of both a franchise and homegrown model.
Ms. McCann explained that currently the firm's model is free, charging no fees on ports, membership, one source or cross connection. According to McCann, there is a symbiotic relationship between the co-location business and the IXP which serves to scale up ecosystems.
According to McCann, the pandemic further showcased how the work done to build and sustain communities helped cushion the effects, maintain uptime and attract new clients and partners. This saw traffic grow from 900gb per second to 1.5gb per second of traffic in just one year.
Much of this growth has come from enterprise networks and wireless service providers looking to expand their reach.
It is not as easy as just putting down a switch because there are a lot more technical aspects involved and for a new comer, trust remains crucial. At the same time, service providers also consider return on investment which means deployment starts small and builds over time with more capital investment.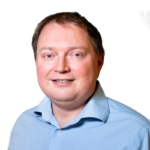 Remco van Mook, CEO, Asteroid explained that the choice between franchise and homegrown models depends on the problem the IXP looks to address.
If the goal is to get ISPs to peer and provide connectivity to a local area the process is much straight forward compared to creating an international switch. International players like OTTs have a lot of expectations of what they need from an IXP.
Difference between both models
Today, Astroid runs both homegrown and franchise models. This is done through letting the business models and local conditions determine the model to be used.
The end product in terms of options to clients includes, on one end of the spectrum, a White Label IX, IX in a box that is shipped as a product fully supported by Astroid. This gives clients full control of the products they can offer, the pricing, levels of integration and customer engagement needed to set up a fully-fledged modern IX.
On the other hand, is a franchise model which Astroid has deployed in several African countries including Kenya has the benefit of a coherent global pricing policy. Since it is part of a bigger global system and connection is from one exchange, clients do not require to go through complicated contracts and paperwork.
Middle ground
Remco van Mook is of the opinion than the ideal is in the middle. In some cases, providers will work with local partners and stay completely in the background, while on the other end they will have the local partnership have the naming and branding.
At the same time, the key yardsticks for measuring success of an IX include the number of unique peers, the value provided to the connected networks, diversity within the network, the return on investment and ultimately how the IX grows traffic and value.
Community-based bottom-up approach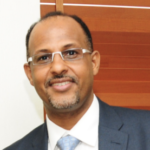 Muhammed Rudman explained how the Internet Exchange Point in Nigeria grew out of a seed funding by the regulator set up as a not-for-profit community organization. This is following on the tradition of larger global IXPs that rose out of small community IXPs.
According to Rudman, far important than the technical tools and the structure is building the trust and community. In fact, some of the communities are not mature enough for franchise models to set up shop.
In fact, the local, community-based bottom-up approach is similar to how the Internet began with peering of universities and eventually network access points and the exchange points. Today, ICANN which oversees the Internet is a not-for-profit community-based bottom-up organization. This indicates the importance of the community at the heart of driving the global Internet.
Rudman encouraged African countries setting up their IXPs from scratch to consider a bottom-up community-based approach that will grow organically from a strong local ecosystem. Community based IXPs also have the advantage of learning from scratch.