Africa Peering and Interconnection Forum (AfPIF) Program Committee Governance Structure document details the governance framework determining how the Program Committee for the Africa Peering and Interconnection Forum (referred to as "PC") will be structured and regulated. Read more or download PDF.
Program Committee Co-chairs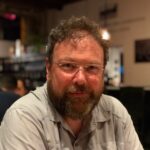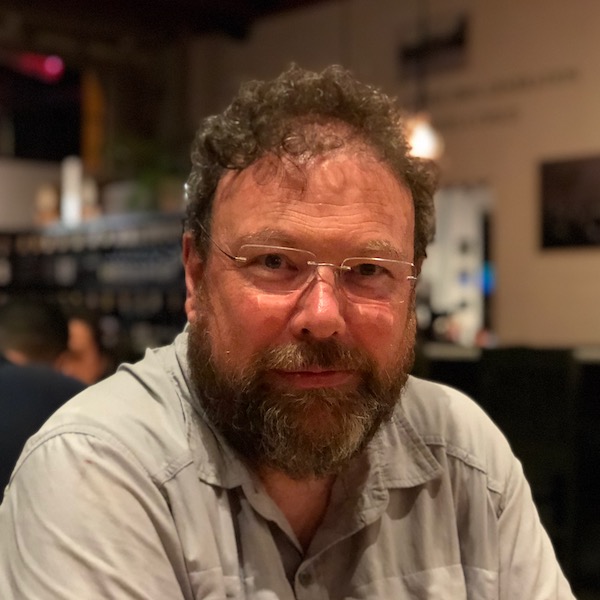 Program Committee Members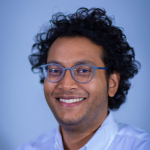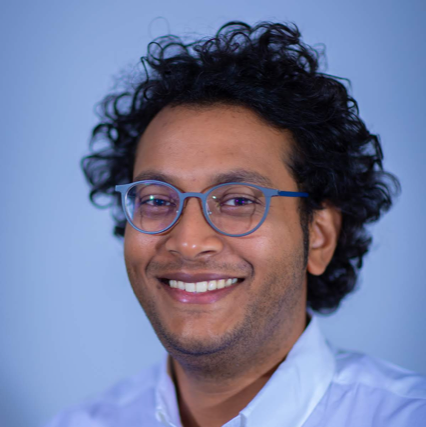 Amreesh Phokeer is the Internet Measurement and Data Expert at the Internet Society. He is focused on efforts around Internet measurement, Internet shutdowns, and understanding market trends that impact the growth of the Internet across the globe.
Prior to joining ISOC, Amreesh was a Research Manager at the African Network Information Center – AFRINIC, where he spearheaded the organisation's research activities in the areas of Internet security and Internet measurements – with focus on African networks. He also championed the deployment of various security frameworks namely RPKI and DNSSEC at AFRINIC.
Amreesh is also heavily involved in the academic community. Amreesh has a number of scientific publications in A-ranked conferences in the areas of network performance, security, and Internet policy. He has been a Programme Committee member of several academic and technical conferences. He was the General Chair of the 12th EAI International Conference on e‐Infrastructure and e‐Services for Developing Countries (AFRICOMM).
Amreesh holds an M.S in Computer Science from Telecom Nancy, France and an M.Sc in Information Security from the University of London, UK. He is currently finishing his PhD in Computer Networks at the University of Cape Town, South Africa.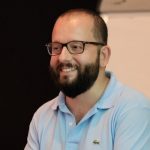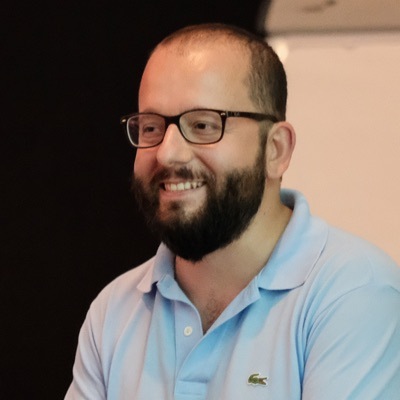 Caglar Dabanoglu is a Senior Network Architect at Akamai Technologies. He is primarily responsible for peering & interconnection, network partner support and the architecture of the Akamai Global Platform, with a focus on Southern Europe, Middle-East and Africa. Caglar holds a B.Sc. degree in Electronics and Telecommunications Engineering from the Technical University of Istanbul.
Before joining Akamai Technologies, Caglar worked for several regional and global ISPs and system integrators like Cable and Wireless, EADS and M-Net as a Senior Network Engineer and Network Architect.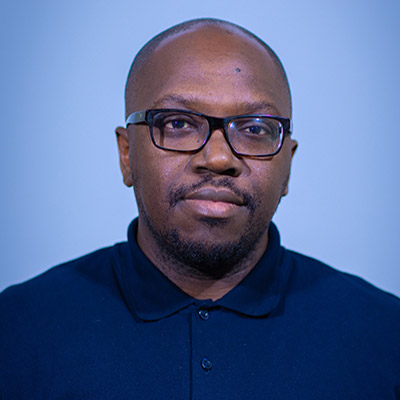 Cedrick Adrien Mbeyet is the Stakeholder Development – Technical at AFRINIC, where he oversees technical cooperation with technical communities, IXP, government, educational institution, all to support Internet development in Africa.
Before that, Cedrick was Infrastructure Unit Manager still at AFRINIC, where he led the Infrastructure Unit which strives to provide IT strategy, systems, services, to support AFRINIC's mission, vision, core systems and critical internet infrastructure.
Cedrick works with AFRINIC since October 2014 when he first started as System Engineer, then Senior System Engineer before being appointed as Infrastructure Unit Manager.
Cedrick has a long experience working with NGOs that operate in humanitarian, relief and development field. Prior to join AFRINIC, he worked for Oxfam GB West Africa Regional Office as Regional IT. Supporting the West Africa regional IT Team from 2010 to 2014. And before that he worked at World Vision Senegal and West Africa in different positions that include, IT Manager, Assistant IT Manager, Digital Imaging Trainer from 2001 until 2010
Cedrick is passionate about Technology and knowledge sharing with a special incline to Internet Ecosystem and youth capacity building. He is a member of the Senegal Chapter of Internet Society where he serves as Board member and Chapter Advisory council member.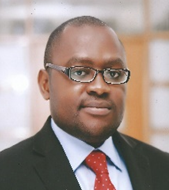 Chidinma Iwe is a Systems Architect at Cisco.
He has over 18 years of active experience in the Telecommunications, Financial services, and Oil & Gas industry. In 2006, he joined Dimension Data as a systems engineer and was involved in several transformational projects that were synonymous with the rapid growth of the telecommunications sector in Nigeria. He joined MainOne in 2013 and rose to be the Chief information security officer and Head of IP Networks. He was a key part of the inspiring story of MainOne's unparalleled growth in the Internet and Datacenter market in West Africa.
With a bachelor's in Engineering, and an Executive MBA from the prestigious Pan Atlantic University, his career has been laced with multiple distinguished career awards and notable professional certifications as he continues to take time out to provide mentorship to several aspiring systems engineers.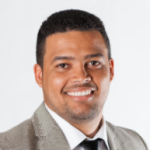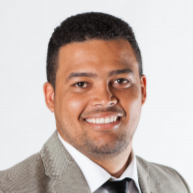 Darwin Costa holds a Master in Internet Business and a Bachelor's Degree in Business Information Science.
Darwin worked at multinational Angola Cables from 2012-2019. He first worked for 7 years as Peering coordinator and IP product specialist before joining DE-CIX, Internet Exchange in Frankfurt, the world's leading interconnection platform, managing more than 9 Terabits per second peak traffic.
At DE-CIX, Darwin's primary focus lays on network interconnection services as Senior Business Development responsible for Africa & LATAM regions.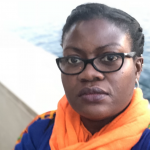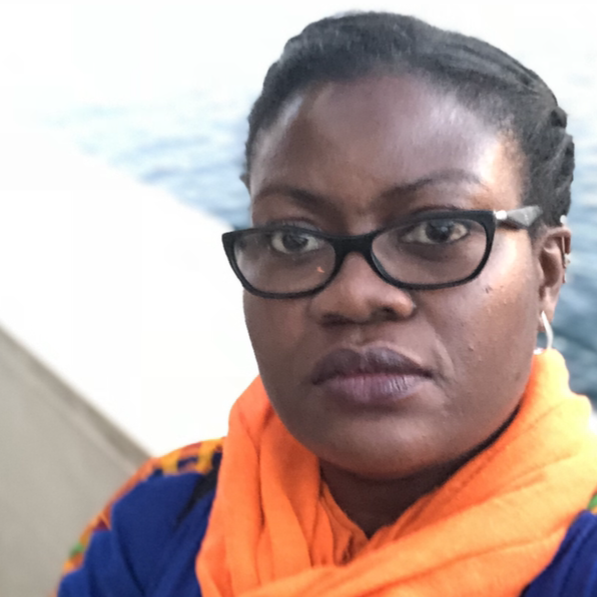 Esther Cobbinah has worked as a Network Engineer at LINX (London Internet Exchange) for the past 5 years. Before that she worked as a NOC engineer for several years. As a British born Ghanaian Esther is very passionate about Africa and is kin to contribute to the development of the continent.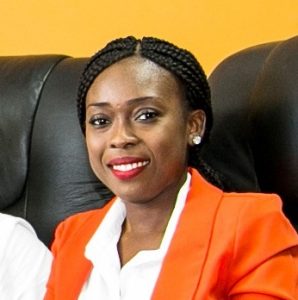 Esther King is passionate about education and women empowerment and has interest in building wireless community networks and shaping the Internet. Currently, she is a Data/Packet Switch operations, DNS Security & Resilience, Interconnection, Roaming and Network Engineer for QCELL, a leading ISP in The Gambia. She is also the co-founder and Chairperson of GAMCHIX, an organization formed to promote the development of women in technology in The Gambia.
Being an advocate for Women in Technology, she is interested in promoting the need for gender balance in the peering and interconnection system.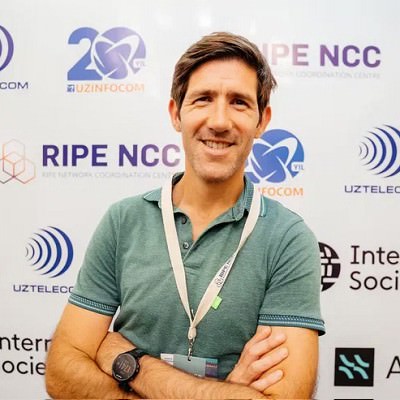 Gaël Hernández is the Director of Peering and ISP Strategy at Catchpoint, the Internet resilience company. He focuses his time in building monitoring infrastructure and expanding the number of BGP peers around the world.
Prior to Catchpoint, he spent over a decade at Packet Clearing House (PCH), a global nonprofit providing operational support and security to critical infrastructure operators. He oversaw the deployment of anycast nodes at Internet exchanges to increase the resilience and stability of the DNS. While at PCH, he was seconded as Policy Analyst to the Organisation for Economic Cooperation and Development (OECD) based in Paris.
Gaël has a keen interest in the role that IXPs and peering have in improving Internet access in developing economies, both from a performance and affordability perspective. During this career, he has advised dozens of policy makers and served as advisor for several NOGs. Gaël is currently a volunteer member of the PeeringDB Admin Committee.
Gaël is a binational (Spanish/French) and lives in Dublin, Ireland. When he is not at his desk or travelling, he enjoys running and baking for his wife Niamh and his two beautiful daughters Maeve and Aideen.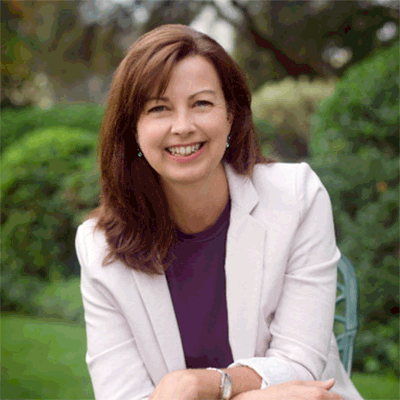 Heather Third is passionate about brand development and business growth in Africa. In her capacity as Marketing Lead for Workonline Communications, she has been pivotal in establishing industry initiatives like the South Africa Peering Forum, WomenTechConnect and Internet Engineers Meetings. She also consults on marketing strategy and execution to clients in the tech sector.
Heather was previously with Microsoft Corporation, serving as Director of Strategy for Africa, looking after education and corporate investment initiatives across Africa. During her tenure with Microsoft she covered varied portfolios including Public Relations, Marketing, Advertising, Business Group Executive for Office and Windows and COO for the South African subsidiary.
She holds a Nat Dip in Public Relations and numerous international business school certifications. She is also a certified Professional Scrum Master (PSM1) and LinkedIn Marketing professional. Heather is a fellow of the Africa Leadership Institute and the Aspen Global Leadership Network.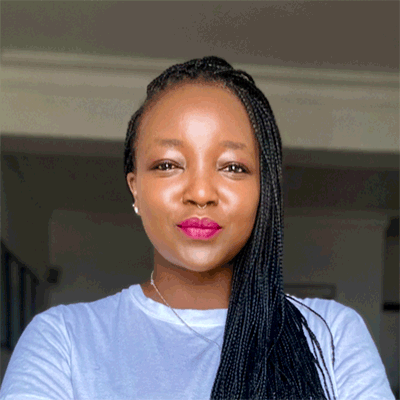 Isabel Odida is the Peering Manager at Gcore and also the Founder of UGNOG.
In the past, she has sat on the Board of Directors of the ICT Association of Uganda (ICTAU) where she served as the Secretary General, she worked at MTN Uganda as a Data planning Engineer, at TNC-FZE as Business Development Director for the African region and at Fontes Foundation as Country Director.
Isabel is a Trainer for the African Network Operators Group (AfNOG) where she delivers the Scalable Internet Services course and also a Fellow to the Internet Engineering Task Force (IETF). She is an avid supporter of free and open source software (FOSS) and bases all her training on these platforms. Her passion is knowledge sharing and evangelising the potential of the Internet and ICTs in advancing and empowering the talented minds involved in the African technical community.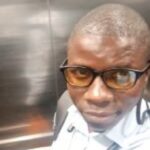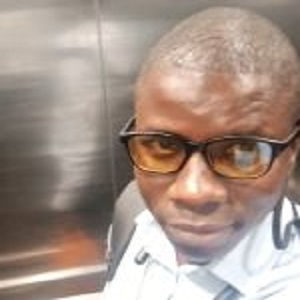 Jacob Dagunduro is a network engineer currently serving as the Head, Technical Services at Internet eXchange Point of Nigeria IXPN. He is responsible for managing technical operations and relationships with members (Network Operators) and Data Centres. He has led numerous technical projects in IXPN towards growing local Internet traffic in Nigeria. He speaks at events and facilitate workshops with network operators in Nigeria on Internet connectivity and peering. He led his team on a trial inter-IX interconnectivity between IXPN and Ghana Internet Exchange GIXA. He also worked with a team from African Union in providing technical support for the setup of the first Internet exchange point in Algeria. Jacob believes everyone is talented and he likes encouraging young people to be their best.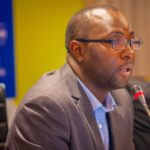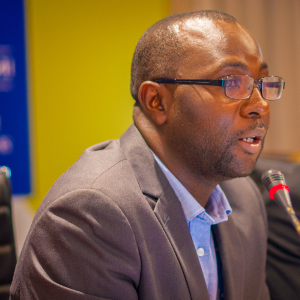 Josiah Chavula is a lecturer in Computer Science at the University of Cape Town (UCT).  He conducts research on Internet performance in Africa – including measuring the impact of Internet interconnection strategies on Internet Quality of Experience (QoE). His research interests also includes the design of effective and efficient network measurement infrastructure, data-driven network performance engineering, software defined networking (SDN), and application of network measurements for the analysis of security, privacy and censorship problems. 
Josiah leads the Networks for Development (Net4D) research group at UCT, which focuses on enhancing the use of Networks and the Internet for innovative and sustainable solutions that help local communities, and developing network measurement infrastructure that can help improve the design and management of low-resource networks. Josiah also collaborates with the Internet Society and AFRINIC on the Measuring Internet Resilience in Africa (MIRA) project, which aims to measure and model internet resilience of countries in Africa.     
Prior to taking up an academic position at UCT, Josiah was a senior research engineer at AFRINIC, and previously, he worked in Malawi as a network engineer and as a lecturer at Mzuzu University.  He received a PhD in Computer Science from the University of Cape Town (UCT) in 2017, a Masters degree in Networking and Internet Systems from Lancaster University (UK 2011), and a BSc in Computer Science and Physics from the University of Malawi in 2005.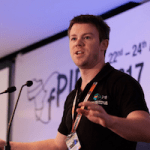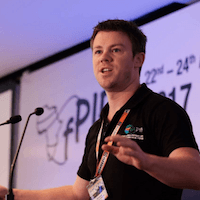 Kyle Spencer is Chairman and Executive Director of the Uganda Internet eXchange Point (UIXP), Co-Coordinator of the African IXP Association (Af-IX), board member at the Internet eXchange Federation (IX-F), and CEO of Stormzero Consulting.
His previous roles include CIO at International Medical Group and Technology for Development Specialist at the United Nations Children's Fund (UNICEF).
Kyle helped establish many notable community organizations and projects; is passionate about open-source software and intellectual property law reform; and spends his free time working to develop the African multiplayer Internet gaming ecosystem.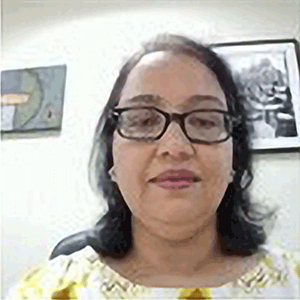 Madhvi Gokool
Since July 2010, Madhvi has held several roles at AFRINIC , notably, Senior IP Analyst, Registration Services Manager and now holds the position of Senior IP Resource Specialist. As part of her duties, she has been involved in interactions with the African Internet community on matters of policy development and onboarding organizations to get their Internet Number Resources and adopt the services offered by AFRINIC. Madhvi also holds an MBA degree from Open University Mauritius and a BSc Electronic Engineering degree from the University of Natal, South Africa. She has worked in the ICT sector for 10 years as a Network & Systems Administrator and then Manager for a big conglomerate in Mauritius before joining AFRINIC in 2010.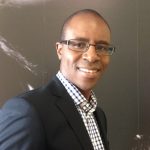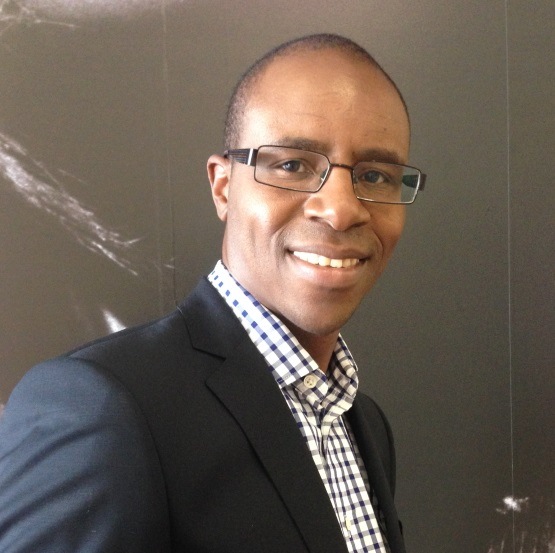 Mathew Chigwende is the Head of Data Network at Liquid Telecom. He has over 15 years experience in Telecoms. He started as a graduate Engineer at TelOne in Zimbabwe and in 2002 joined Econet as Technical and Support Manager for its Ecoweb Brand – responsible for building the network into one of the biggest ISPs in Zimbabwe. In 2006, Mathew moved to UK and joined BT as a Project Engineer working on MPLS and Financial Extranet projects. In 2009, Mathew joined Liquid Telecom in London to spearhead a new exciting project involving connecting the vast fibre builds into a pan African MPLS network.
He currently holds the post of Head of Data Networks, responsible for core network support and optimization, and group wide network project implementations. Mathew was educated at University of Zimbabwe where he obtained a BSc in Engineering and later an MBA. He holds a number of Cisco professional certifications. Mathew is married and lives with his wife and three children in Kent, UK.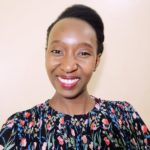 Michelle Opiyo  has over 10 years of experience in the Network Services Provider Industry. She attained her BSc in electronic and computer engineering from the Jomo Kenyatta University of Science and Technology. Michelle currently serves as a Senior Network Engineer at Workonline Communications. Prior to joining Workonline, she served in various capacities at the national research and education network of Kenya (KENET) where she operated the core network and delivered tailor-made solutions to top Universities and Research Institutions. Her core skills are in network design, implementation and operation, capacity building and community development. She is passionate about developing the African Internet connectivity landscape and opening it up to the world, as well as developing the abilities of engineers on the continent. To this end, Opiyo volunteers as a trainer for various regional technical forums and network operator groups (NOGs) where she trains and mentors engineers.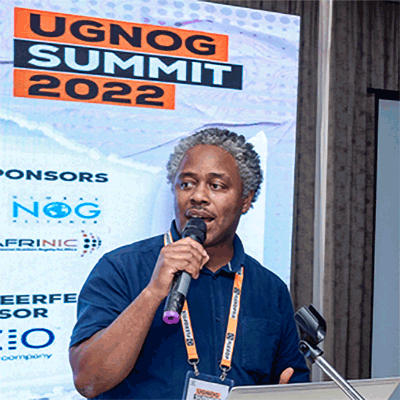 Mike Barnard Kwatampora is the technical director of the Uganda Internet eXchange Point, UIXP, overseeing its technical operations and relationships with its members from a technical perspective. He has over 18 years of experience working within ISPs and Telecommunication companies in Uganda, building systems and networks.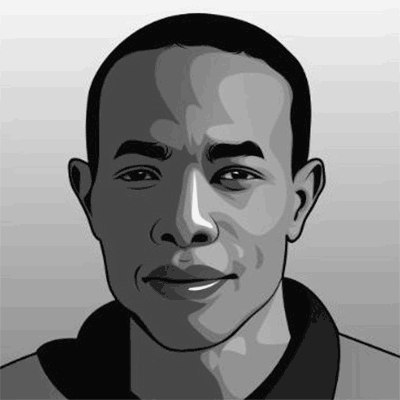 Noah Maina is a Network Infrastructure Professional with extensive Internet & Telecommunication Industry experience spanning 15 years with expertise in TCP/IP packet-switching based network design, deployment, scaling and automation. I am busy building Internet Backbone Network Infrastructure on top of the SEACOM Submarine Cable System while I also help a number of ISP's in the East African region to build their core networks and achieve Return on Investment on Network Infrastructure.
From National ISP's to Pan-African & Multinational Network Service Providers, Noah has played a key role in the building of Internet Backbone Transport Infrastructure based on Ethernet and SDH 10G to 100G Technology which has fundamentally changed the digital economy trajectory and ICT landscape of the AFRICAN continent so to speak the Eastern Coast of Africa down to Southern Africa.
Noah is active within the AFRICAN Internet Exchange Point's community as a Network Engineer at SEACOM and Secretary General at the Tanzania ISP Association. A passionate volunteer and an expert mentor with over a decade of transferring technical industry skills to hundreds of Network and Systems Engineers across the Network Operators Ecosystem from Tanzania and throughout AFRICA through the tzNOG, AfNOG, Africa Internet Summit (AIS), SAFNOG, NSRC, TERNET, ISOC, PyCon Tanzania and Binary Institute (BIT).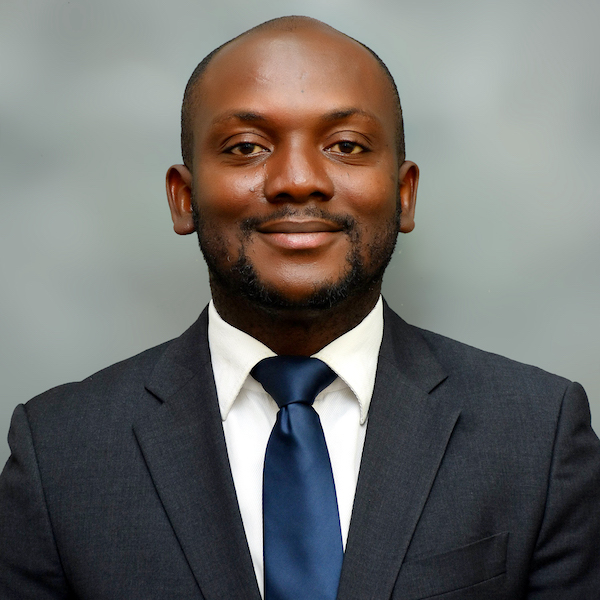 Obinna Adumike has worked for several years across various technology positions in Nigeria and across the region, with a background in Network and communications technologies. He currently serves as the Head of Peering and Interconnection unit at Rack Centre Lagos, helping to grow and manage the Interconnect ecosystem in the company.
He has served in leadership and technical roles helping to develop strategic digital transformation for small, medium, and large enterprises in multiple sectors in Africa including MTN Nigeria, Tigo Ghana, 9Mobile Nigeria, Total Exploration Nigeria, Shell Nigeria, Access Bank and many more.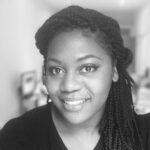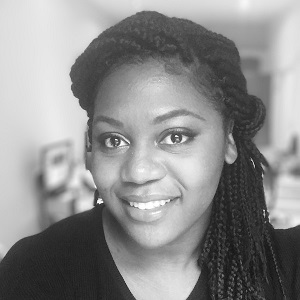 Rebecca Class-Peter has worked at Euro-IX since 2015, as the Events and Operations Coordinator. She is responsible for coordinating the operational activities of the Association, managing Euro-IX events and representing Euro-IX at international events.  Rebecca holds an MA in International Relations and has extensive international experience in project management for universities and charities. Rebecca is very passionate about children and education and is interested in the development of Internet governance in Africa.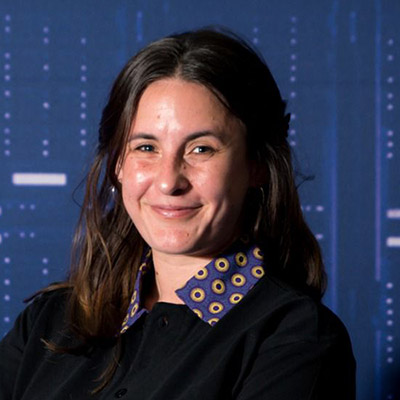 Tarryn Kidd
My name is Tarryn and I am a Peering and Community Manager at Africa Data Centres, where my goal is to uplift the internet communities and to help stimulate the pan-African digital economies.
From 2010 to 2013 I completed a three-year Marketing degree and in 2015 I started my ICT career at Digital Outsource Services, a leading Global Technology and E-Commerce Company. First as a customer agent, before joining the marketing team as Senior Retention Brand Marketer. I then joined the sales and marketing team at Altron, which has been my driving force in furthering my knowledge and skills to build a career in the Information Technology Industry.
My strengths are marketing, events, networking and being an entrepreneur, I do understand the essence of supporting and growing community networks. I am a creative person who has a zest for life and people, and I believe there is strength in community!
I am honored and grateful to be given the opportunity to be connected to the Pan-African Peering Community, by participating as a Program Committee Member for the next three years.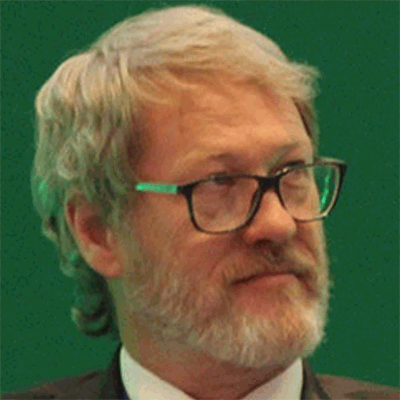 William Stucke is an "old hand" in the African Internet, having started his first ISP in 1996, which achieved a round dozen "firsts" in the South African Internet industry. He soon became an activist for telecommunications liberalisation in Africa, and was invited to speak in Ghana in 2001, for example. He was a co-founder of AfrISPA, the African Association of ISP Associations, and led their efforts to expand Internet penetration in Africa. AfrISPA contributed to increasing the number of IXPs in Africa from 5 to over 20 during this time. William personally taught classes in BGP, IXP Economics and ISP Association formation in around 8 African countries.
In 2009, Parliament appointed him as an ICASA Councillor, where he had shared responsibility for regulating the Telecoms, Broadcasting and Postal industries.
From 2015, he has been a telecoms consultant, and has written several papers as well as led a team conducting a 2016 DNS Market Study on all 54 African countries.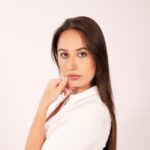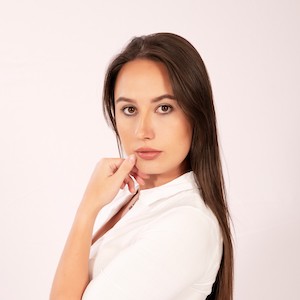 Yolandi Robinson started her career at Teraco Data Environments. First as an intern in the marketing department before joining the NAPAfrica peering & interconnection team, where she has been ever since. The NAPAfrica environment has been instrumental in furthering her ambitions to build a career in tech. She has gained valuable experience in the field of peering as well as the tech requirements in racking, stacking, and patching. She enjoys the challenge of learning about the industry both from a hands-on perspective and voraciously consuming all online material available for self-study. She is in passionate support of diversity in the ICT industry.
Currently she is on the PeeringDB Product Committee and recently joined the AFPIF PC. She is also involved in the "Let's Talk, Let's Act" series for EURO-IX which discusses diversity in tech, specifically around age and how we can get more youngsters involved and support them. She is also on the Peering Toolbox team. Peering Toolbox is a community led project initiated to provide support and best practice information for new entrants into the interconnection community.
 As part of her daily duties, she is also involved with an initiative launched in 2019 called 'Teraco Tech Days' where we reach out to the tech experts within our industry to host a blitz 90-min virtual training session regarding specific topics e.g BGP, Network Security, Connecting to the Cloud, IPv6 Overview, etc. Our goal is to engage with our community members and discuss common obstacles when doing configuration or connections.