Africa Peering and Interconnection Forum (AfPIF) Program Committee Governance Structure document details the governance framework determining how the Program Committee for the Africa Peering and Interconnection Forum (referred to as "PC") will be structured and regulated. Read more or download PDF.
Program Committee Co-Chairs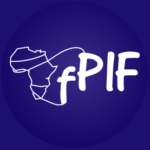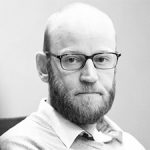 Andrew Owens is the technical lead for Interconnection & Peering at Teraco Data Environments, and is responsible for the design, commissioning and management of the NAPAfrica peering platform and Africa Cloud Exchange.
Focused on serving sub-saharan Africa, NAPAfrica has been instrumental in ensuring that content is locally available in Africa. Andrew is an industry expert in the design of peering exchanges and networks. He works closely with industry bodies such as Euro-IX, AfriNIC, MEF and ISOC with the goal of implementing global polices within Africa.
Prior to Teraco, he started his career in IT in South Africa's largest fruit tracking house, where he wrote the data exchange system responsible for supporting 98% of South Africa's fruit exports at the time. He then moved into the telecommunications sector and was instrumental in launching the first VoIP services in South Africa at Storm Voice and Data, where he was primarily responsible for the development of the authentication and billing platforms as well as management of the organisation's regional networks.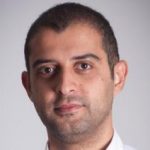 Hisham Ibrahim is the Community Engagement and Development Manager at the RIPE NCC.
Both from a technical and policy background, Hisham has 15 years of experience in the field of Internet technology and its governance.
He has a strong vision of the market, a broad understanding of technologies used on the Internet and a deep knowledge of the European, African and Middle East markets.
Hisham is active on several committees in various Network Operator Groups (NOGs), peering forums, IPv6 task forces and forums across three continents.
Program Committee Members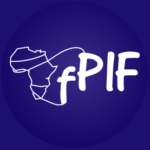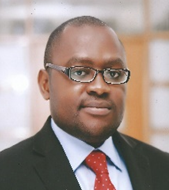 Chidinma Iwe is a Systems Architect at Cisco.
He has over 18 years of active experience in the Telecommunications, Financial services, and Oil & Gas industry. In 2006, he joined Dimension Data as a systems engineer and was involved in several transformational projects that were synonymous with the rapid growth of the telecommunications sector in Nigeria. He joined MainOne in 2013 and rose to be the Chief information security officer and Head of IP Networks. He was a key part of the inspiring story of MainOne's unparalleled growth in the Internet and Datacenter market in West Africa.
With a bachelor's in Engineering, and an Executive MBA from the prestigious Pan Atlantic University, his career has been laced with multiple distinguished career awards and notable professional certifications as he continues to take time out to provide mentorship to several aspiring systems engineers.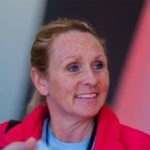 Michelle Bainbridge is the Director of Cape Connect Internet (Pty) Ltd, an ISP based in South Africa, and has been involved in IT for around 15 years. Previous experience in food technology, technical writing, e-waste recycling, administration and education have provided her with a wide knowledge base to explore industry-specific Internet requirements for a variety of clients. In her spare time, you'll find her in her garden or on her motorcycle.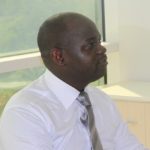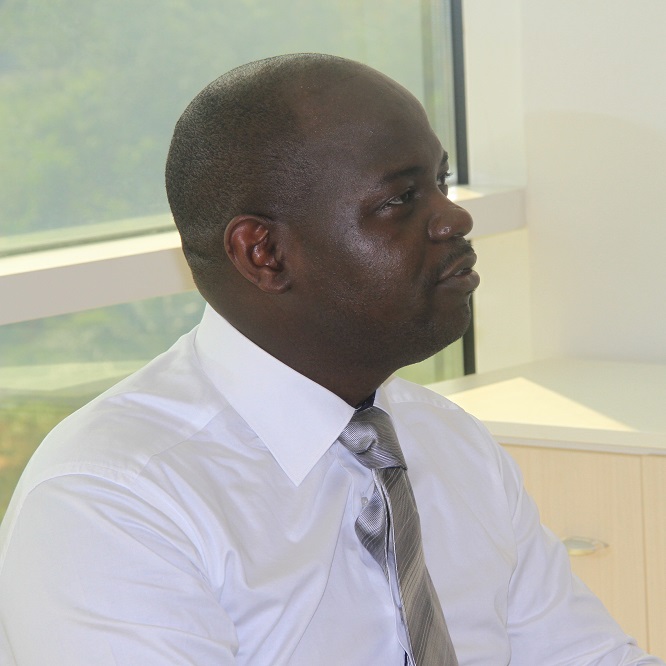 Luc Missidimbazi is currently Posts, Telecommunications and Digital Advisor to the Prime Minister of the Congo Republic. Prior to his current position, Luc worked as the National Coordinator of the Central African Backbone, a project co-financed by the CEMAC countries and the World Bank. Before taking this function, he was Director of projects at the state market regulator of the Post and Electronic Communications of Congo. After following his education in France in Engineering, Luc worked, in his early professional years, as Manager in Alcatel (France) and ECI-Telecom (Israel).
Luc Missidimbazi is an important civil society actor. He is the founder of the Association of professionals and users of ICT in the Congo as well as founder of the DSI-club of Congo.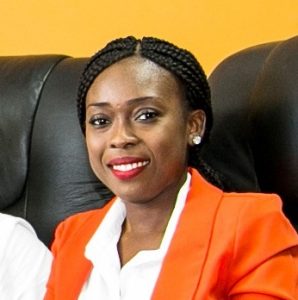 Esther King is passionate about education and women empowerment and has interest in building wireless community networks and shaping the Internet. Currently, she is a Data/Packet Switch operations, DNS Security & Resilience, Interconnection, Roaming and Network Engineer for QCELL, a leading ISP in The Gambia. She is also the co-founder and Chairperson of GAMCHIX, an organization formed to promote the development of women in technology in The Gambia.
Being an advocate for Women in Technology, she is interested in promoting the need for gender balance in the peering and interconnection system.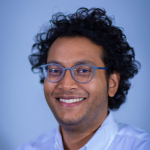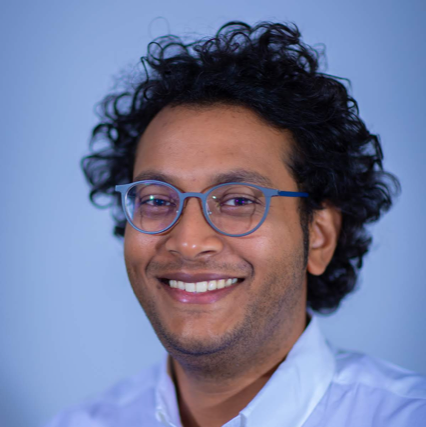 Amreesh Phokeer is a Research Manager, currently leading data analytics and research projects at AFRINIC.
His focus areas are Interdomain routing, network security, Internet measurements, content delivery and QoE, with a particular emphasis on African networks. He is also a frequent speaker on topics relating to DNSSEC, RPKI, Internet Routing Registry (IRR) usage and Internet measurements. Previously, as a Software Engineering Manager, he was responsible of AFRINIC application portfolio including RPKI, DNSSEC, WHOIS and MyAFRINIC. Between 2008 and 2010, Amreesh worked as a Guest Researcher at NIST in the Information Discovery, Use and Sharing division, working in the field of Computational Biology, assisting researchers with software instrumentation. He is currently a PhD candidate at the University of Cape Town.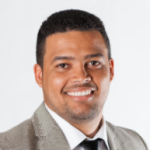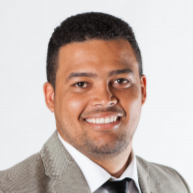 Darwin Costa holds a Master in Internet Business and a Bachelor's Degree in Business Information Science.
Darwin worked at multinational Angola Cables from 2012-2019. He first worked for 7 years as Peering coordinator and IP product specialist before joining DE-CIX, Internet Exchange in Frankfurt, the world's leading interconnection platform, managing more than 9 Terabits per second peak traffic.
At DE-CIX, Darwin's primary focus lays on network interconnection services as Senior Business Development responsible for Africa & LATAM regions.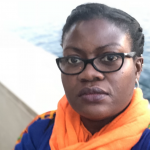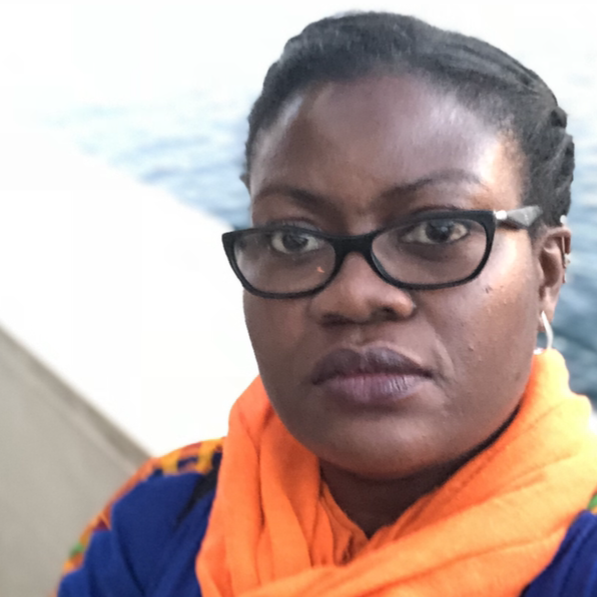 Esther Cobbinah has worked as a Network Engineer at LINX (London Internet Exchange) for the past 5 years. Before that she worked as a NOC engineer for several years. As a British born Ghanaian Esther is very passionate about Africa and is kin to contribute to the development of the continent.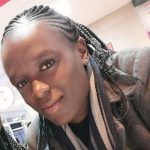 Stephanie Achieng is currently working as a technical officer at the Kenya Internet Exchange Point (KIXP). Stephanie has particular interest in the IXP industry, Internet technology and Internet governance.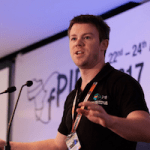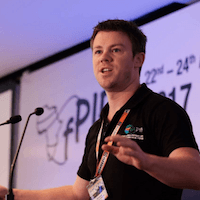 Kyle Spencer is Chairman and Executive Director of the Uganda Internet eXchange Point (UIXP), Co-Coordinator of the African IXP Association (AFIX), board member at the Internet eXchange Federation (IX-F), and CEO of Stormzero Consulting.
His previous roles include CIO at International Medical Group and Technology for Development Specialist at the United Nations Children's Fund (UNICEF). Kyle helped establish many notable community organizations and projects; is passionate about open-source software and intellectual property law reform; and spends his free time working to develop the African multiplayer Internet gaming ecosystem.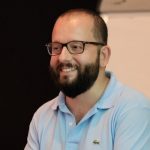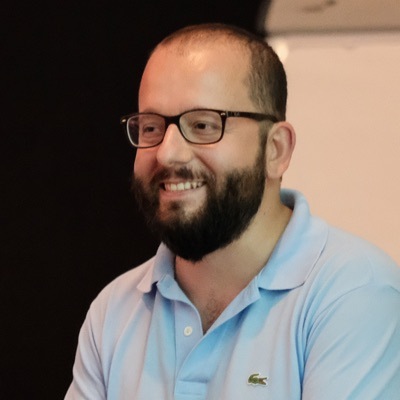 Caglar Dabanoglu is a Senior Network Architect at Akamai Technologies. He is primarily responsible for peering & interconnection, network partner support and the architecture of the Akamai Global Platform, with a focus on Southern Europe, Middle-East and Africa. Caglar holds a B.Sc. degree in Electronics and Telecommunications Engineering from the Technical University of Istanbul.
Before joining Akamai Technologies, Caglar worked for several regional and global ISPs and system integrators like Cable and Wireless, EADS and M-Net as a Senior Network Engineer and Network Architect.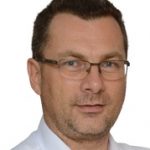 Frank Habicht is currently the Technical Manager-Core Network at SimbaNET Tanzania. Since 2000 he has been working with the ISP industry in Tanzania, and is since 2003 active in the establishment and operation of the Tanzania Internet Exchange (TIX) and other IXPs in Tanzania. He likes to assist others going through the same process and hopes to improve interconnection and thus creation of value locally.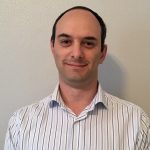 Malcolm Siegel was a Cape Town native who spent most of his life in the tech industry. From early dreams of changing the world via tech. Malcolm worked tirelessly to promote, teach, and espouse community, and fraternity, across Africa; qualities that he used to help improve the cost of Internet access, via peering and interconnection.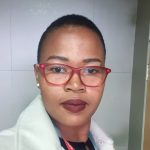 Mamothokoane Tlali is a technologist, graduated with Bachelor of Engineering in Computer Systems and Networks at National University of Lesotho in 2011. She obtained First class and was awarded top performer in her group. Upon graduation, she joined Vodacom Lesotho and worked as an IP Systems Engineer until 2016 when she moved to Lesotho Communications Authority, working as ccTLD Manager till 2019.
She started the .ls Registry and managed to acquire both technical and administrative ownership and to automate the domain registration process within two years of operation. She has developed interest in Internet Governance and holds LLM in Internet Law and Policy. Currently working as Mobile Money Payments (MPS) IP Solutions Architect at Vodacom.
She firmly believes in the digital citizenship for betterment of Lesotho.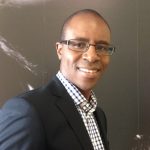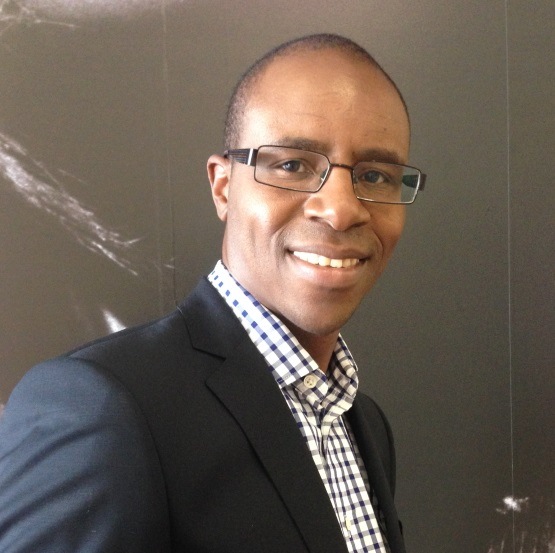 Mathew Chigwende is the Head of Data Network at Liquid Telecom. He has over 15 years experience in Telecoms. He started as a graduate Engineer at TelOne in Zimbabwe and in 2002 joined Econet as Technical and Support Manager for its Ecoweb Brand – responsible for building the network into one of the biggest ISPs in Zimbabwe. In 2006, Mathew moved to UK and joined BT as a Project Engineer working on MPLS and Financial Extranet projects. In 2009, Mathew joined Liquid Telecom in London to spearhead a new exciting project involving connecting the vast fibre builds into a pan African MPLS network.
He currently holds the post of Head of Data Networks, responsible for core network support and optimization, and group wide network project implementations. Mathew was educated at University of Zimbabwe where he obtained a BSc in Engineering and later an MBA. He holds a number of Cisco professional certifications. Mathew is married and lives with his wife and three children in Kent, UK.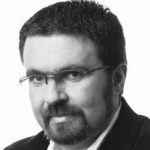 Mathieu Paonessa is the CTO of GVA (Groupe Vivendi Africa) in charge of all the engineering of Vivendi's operation across Africa. Mathieu graduated from Concordia University in Montréal, Canada and has since then worked for various ISP as well as financial firms specialized in ultra low latency network connectivity. He is also involved in the peering community and was a former president of the board at France-IX.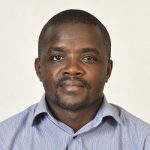 Simon Mayoye, based in Nairobi Kenya is a Network Architect for SEACOM which operates a global IP/MPLS backbone as well as submarine cable systems between Africa, Europe and the Asia Pacific. With over 10 years in Service provider space, current responsibilities are Planning/Building/Expansion of the SEACOM Global IP/MPLS as well as provide Peering strategy & policy for the network.
Simon is involved in various community organizations such as tzNOG, AfNOG in capacity as an Instructor. He is a strong supporter of good Netizenship to keep the internet clean.