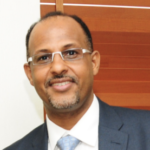 By Muhammed Rudman
I was invited to the second African Peering & Interconnection Forum (AfPIF) which took place in Ghana in 2011 to present a paper on the topic "Building critical mass at an IXP: The IXPN case study" by the organizers. It was quite a memorable event that exposed me to relatively new peering concepts and knowledge.
I am indeed amazed at how the community rally round towards making AfPIF an internationally recognized event well beyond the borders of Africa. This significant growth was achieved based on the passion and commitment of the stakeholders towards the development of the African Internet ecosystem.
Over the years, AfPIF has made a significant impact on the operations of IXPN. The AfPIF meetings offered me the opportunity to meet with folks from a diverse section of the Information and Communication Technology (ICT) industry from all over the world; such as data centers operators, content providers, ISPs, Telcos, Equipment vendors, and IT enthusiasts. These individuals have become friends and allies towards making IXPN one of the largest peering points in Africa. The creation of "Peering Bilateral" during the AfPIF events was quite strategic and impactful. It was during such bilateral sessions I meet with many content/service providers who eventually became members of IXPN.
Internet Exchange Point of Nigeria (IXPN) is a not- for- profit entity, that commenced operations in 2006. IXPN is a public-private partnership and a member-based organization, where all Internet Service Providers (ISPs), telecom operators, educational institutions, and content providers are stakeholders; it is a neutral, not-for-profit organization.
The IXPN members have also attended AfPIF meetings and we have seized the opportunities to learn more about peering through the 'Peering Games' and were equally updated on topical issues related to the industry. It equally offered them the chance to network and expand their businesses. Some data center operators, especially those hosting IXPN have attracted global carriers and content providers at the AfPIF events.
The African IXP Association (AFIX), a group of Internet exchange point operators from across Africa brought together by a shared need to coordinate and exchange knowledge was initiated at the AfPIF event. The AFIX played a critical role in the development of African IXPs through a series of training and knowledge sharing sessions. We received sponsorship over the years to attend both AfPIF and AFIX events and training for our technical team, which had a positive impact on service improvement in our network operations.
Through the annual AfPIF events, I forged long-term relationships with both the ISOC team and the global community. ISOC supported IXPN with switches, transceivers, and other accessories that were instrumental in our growth. We are now the second-largest IXP in Africa with over 70 members and 150 Gigabits per second (Gbps) peak traffic. We deeply appreciate the ISOC team and community members that were quite supportive over the years.
We at IXPN are more determined toward sustaining the growth trajectory of AfPIF through sustained collaboration with other community members.