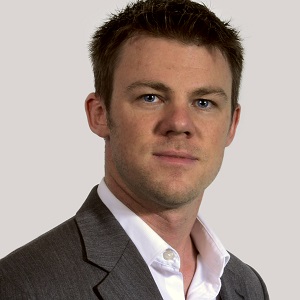 By Kyle Spencer
My journey with AfPIF began in 2013 in Casablanca, Morocco, a meeting that improved my knowledge on peering, routing, and opened new social and corporate connections.
I was managing the Uganda Internet Exchange Point (UIXP) but had no previous experience with IXPs, had limited knowledge of Internet routing, and was relatively isolated within East Africa's nascent Internet ecosystem.
AfPIF gave me an opportunity to overcome these challenges; to meet colleagues from other countries, learn from their experiences, and bring that knowledge back home. I applied for sponsorship from the Internet Society, was accepted, and have attended every year since along with others from our organisation.
AfPIF's impact on the UIXP has been profound. It introduced us to the world, taught us international best practice, and gave us an opportunity to align our strategy with global trends. It helped us attract new peers, arrange equipment donations, navigate political challenges, and more effectively develop the telecommunications sector in our economy of 40 million people.
In 2013 the UIXP had 11 connected networks, 200mbps of traffic, and no income. Today we interconnect 29 peers, relay 13gbps, and are fully financially sustainable. This extraordinary growth and maturation would simply not have been possible without the support of AfPIF and its dedicated community of people, many of whom I am now privileged to call friends.
AfPIF also gave me an opportunity to give back. The community's infectious generosity inspired me to grow and share my knowledge, join the programme committee, and help develop the African IXP Association.
The IXP Association is a group of IXP operators from across Africa, brought together by a shared need to coordinate and exchange knowledge, interconnect, share capacity and reduce cost of end user connectivity.
The association's goal is to provide a forum for Africa's operators to share best practices, encourage governments, civil society and private sector to support existing and upcoming IXPs and to support research on Internet traffic exchange and patterns. The IXPA also provides a forum for existing and new IXPs to support each other in solving everyday operational issues.
In time, these volunteer activities generated significant professional opportunities which created a positive feedback loop that allowed me to build a symbiotic career focused on Internet ecosystem development.
Fortunately, my experience is not unique. Similar stories can be heard throughout our region and, while it may be hard to measure the full scope of AfPIF's impact, it has clearly changed countless lives for the better. I am confident that, no matter what challenges lie ahead, its community will overcome — and its legacy will endure.