Women-In-Tech Fellows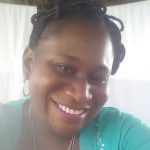 Seraphine Bogui
Cote D'Ivoire
Seraphine is a telecom engineer currently working at the Internet Exchange Point of Cote D'Ivoire.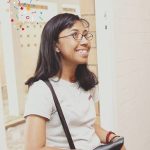 Aina Anjary Fenomamy
Madagascar
Aina Anjary Fenomamy is currently working as a Software Developer for an Internet Service Provider in Antananarivo, Madagascar. She has a particular interest in open source and devops cultures. She discovered her passion about internet technology when she was working as a network and linux administrator system. She has a master degree in computer science.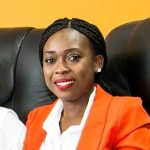 Esther King
Gambia
Esther is currently a Data /PS operations, DNS Security & Resilience and Network Engineer for QCELL, a leading ISP in The Gambia. She has over ten years' experience in the Information and Technology sector. She also serves as a member of the steering committee for Gambia Internet Governance Forum.
Esther is passionate about education and women empowerment and has interest in building wireless community networks and shaping the Internet.
She is the founder and chairperson of GAMCHIX, an organization formed to promote the development of women in technology in The Gambia.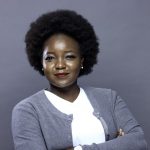 Isabella Odida
Uganda
Isabel Odida is the Chief Technology Officer at Raintree Farms. She also sits on the Board of Directors of the ICT Association of Uganda (ICTAU) where she serves as the Secretary General. She is an Online Course Moderator for the Internet Society (ISOC) where she teaches Network Operations and a Trainer for the African Network Operators Group (AfNOG) where she delivers the Scalable Internet Services course. Isabel is a Fellow to the Internet Engineering Task Force (IETF). She is an avid supporter of free and open source software (FOSS) and bases all her training on these platforms. Her passion is knowledge sharing and evangelizing the potential of the Internet and ICTs in advancing and empowering the talented minds involved in the African technical community.
Nomsa Muswai
South Africa
AfPIF2018@iWeek Fellows

Stephanie Achieng
Kenya
Stephanie joined TESPOK in june 2016 as the Technical Officer(network engineer)-Led the technical team that Launched the Mombasa-Kenya Internet Exchange Point (MSA-KIXP) which is the second POP managed by TESPOK in Kenya. She is part of the team that launched the 1st GPRS roaming exchange(GRX) Exchange Point in Africa. The GRX will act as a hub for GPRS roaming users, removing the need for a dedicated link between each GPRS/GSM service provider.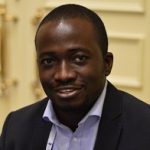 Dewole Ajao
Nigeria
Dewole Ajao manages operations of the Bandwidth Consortium and is a member of the Nigerian Network Operators Group (ngnog.forum.org.ng). An avid Internet user, he's looking to improve local connectivity by getting more CDNs and local networks to peer at Nigerian Internet exchanges. He leads the Nigerian ISOC chapter and is currently working toward domesticating AfPIF in Nigeria.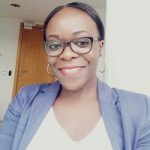 Chancelle MBARA NKOUSSOU
Congo
Chancelle is a Telecom Engineer and member ISOC Congo. She is currently working as the Technical Manager of the Congo IXP and the .CG domain name registry. She has a rich experience working as a Junior project manager, in the Congo IXP implementation projects and the en.CG domain name management platform, respectively in 2013 and 2015. Chancelle has participated in the drafting of the regulatory framework on Regional Internet Exchange Points (RIXPs) and Regional Internet Operators (RICs) in Central Africa, Libreville, November 2015. She has also participated in the drafting of access conditions and management of international capacities of fiber optics in Congo, Brazzaville, 2014.
Chancelle was a fellow of the 59th ICANN Meeting in Johannesburg, 2017. She has also been a member of the AFRINIC Organizing Committee in 2015.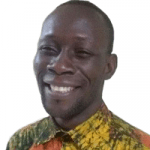 Jean-Baptiste MILLOG0
Burkina Faso
Jean-Baptiste MILLOG0 (JB) is an IP/MPLS service Manager at Orange Burkina Faso, Telecommunication Company in Burkina Faso and Executive Director of the Burkina Faso exchange point, the BFIX. In internet governance & leadership, JB is a founder member and board chair of Internet Society Burkina Faso Chapter, Co-chair of National IGF of Burkina Faso and board member of ABDI, the association in charge of Burkina Faso ccTLD, the .BF.
In past professional life, JB was a regional ICT manager for Central Africa and Great area and spend 10 years building Digital campus and ICT infrastructure in African universities when employee at Agence universitaire de la Francophonie (AUF), a world Francophone universities association . Jean-Baptiste holds a Msc. In computer science with major in network administration and security from the University of Reims in France and Lean MBA® graduated.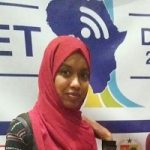 Khansa A. Mohamed
Sudan
Khansa is a network and system engineer at Quantum for Hosting services. Prior to that she has worked as a network administrator at SudREN. Khansa is passionate about technology and Internet infrastructure and began to involve with the Internet community since 2014. She currently volunteers for Sudan Network Operators Group (SdNOG) ,Sudan IPv6 Task force (Sdv6TF). She has amassed diverse experience through participating in regional meeting such as African NOGs, Middle East NOGs and AfriNIC .Khansa has recently joined Sudan IXP operation Team and is involved with the peering and interconnection community through AfPIF.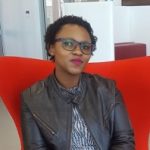 Ithabeleng Moreke
Lesotho
Ithabeleng is a passionate and driven STEM girl who enjoys the world of the internet. She has a great interest in the Internet security and the technology behind networks in general. Her extra time passion is reading and taking road trips.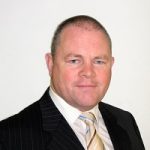 Diarmuid Ó Briain
Uganda
Diarmuid Ó Briain is a Chartered Engineering (CEng) with over 30 years' experience in Telecommunications, Information Networking and Security. Diarmuid is currently a researcher at netLabs!UG at Makerere University and a PhD Candidate at the Institute of Technology, Carlow. He volunteers at the Uganda Internet eXchange Point (UIXP).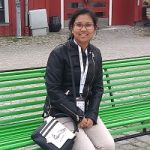 Harimino Rakotondrainibe
Madagascar
Harimino has a master degree in Telecommunication majoring in network and system engineering. She has diverse experience working an ISP as an assistant network manager before being hired as a network and system administrator for the Malagasy NREN, i RENALA, which is also responsible of the management of Madagascar's IXP, MGIX .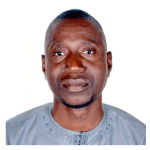 Abdulie Sowe
The Gambia
Abdoulie is presently the Administrator of the Serekunda Internet Exchange Point (SIXP), the first and only IXP in The Gambia. He was the assistant facilitator during the AXIS (Africa Internet Exchange System) best practice workshop for IXPs in The Gambia and was very instrumental in the establishment and technical setup of SIXP. Abdoulie have been working in the telecoms and ISP sector from 1999 to 2005 (Gambia Telecommunications Company Ltd.) and has gathered vast experienced in ISP design, network management, router configuration, WIMAX setup etc. From 2006 to 2013, he was the Network Consultant of the IFMIS (Integrated Financial Management Information System), a World Bank project that builds a government wide system and network to automate Government financial transactions. Since 2013, Abdoulie has been operating a private ICT company Lasting Solutions Ltd that offers various ICT services including computer hardware sales, software Development and an ICT training Institute. The institute is both a Microsoft IT Academy and Cisco Network Academy. He lectures both the MCSE and the CCNA courses.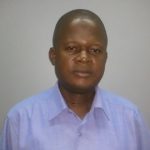 Nico TSHINTU BAKAJIKA
DRC
Nico est chargé de l'administration, finances et opération de ISPA-DRC et de KINIX. Avant d'intégrer ISPA-DRC, Il est l'initiateur et président du Comité de Gestion en fonction de "Bureau d'Information pour le Développement" (BID), une ONG nationale ayant comme mission la gestion de l'information utile au développement. En plus est aussi membre de ISOC chapitre RDC.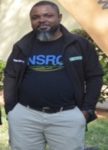 Saleh Omar
Tanzania
Mr. Omar S. Saleh is currently working as a Technical Advisor – ICT at the Ministry of Education and Vocational training (MoEVT)- Revolutionary Government of Zanzibar(Tanzania), Network Engineer at the State University of Zanzibar (SUZA) as a full time employee and Chairperson of Zanzibar Internet Exchange Point (ZIXP) as a volunteer. Mr. Omar is involved in many National level projects and committees, he is part of management team of a local IT firm called Tiancai Systems Ltd. He is also work as Instructor, at African Network Development Resources Center (ANDRC) and Tanzania Network Operators Group (TzNOG), where he use to share knowledge and skills gained over 17 years in the field in both technical and management level. He is a member of many professional organization like, ISACA, FOA, ISOC, FOSSFA
Kouyate Bakary
Mali
Patrick Okui
Uganda
Konga Steeve
Gabon