Network Architect: SEACOM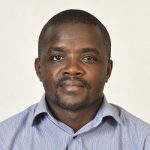 Simon Mayoye, based in Nairobi Kenya is a Network Architect for SEACOM which operates a global IP/MPLS backbone as well as submarine cable systems between Africa, Europe and the Asia Pacific. With over 10 years in Service provider space, current responsibilities are Planning/Building/Expansion of the SEACOM Global IP/MPLS as well as provide Peering strategy & policy for the network. Simon is involved in various community organizations such as tzNOG, AfNOG in capacity as an Instructor. He is a strong supporter of good Netizenship to keep the internet clean.
Simon is also a member of AfPIF Program Committee.