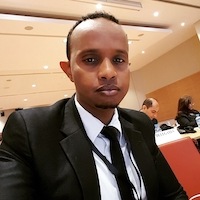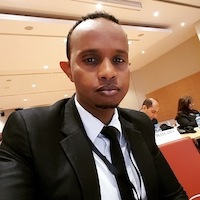 Liban Abdulkadir Sheikh
National Communications Authority (NCA), Somalia
Liban Abdulkadir Sheikh is a telecom engineer and member of the Internet Society Somalia. Liban currently works with the National Communications Authority (NCA) Somalia as head of the Access department. Previously, he worked at the Ministry of Post, Telecom and Technology as director of ICT. Liban is passionate about technology and Internet infrastructure and has been involved with the Internet community since 2013. He volunteers for the Somali Network Operators Group (SomNOG), is a member of the Somali Internet Exchange Point (SoIXP) operation team who established the IXP, and is currently involved in the process of establishing the first National Internet Governance Forum (IGF) in Somalia.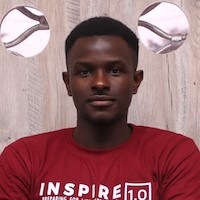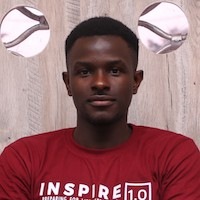 Kelvin Aigbefo
Internet Exchange Point of Nigeria, Nigeria

Kelvin Aigbefo is an IP network engineer with a passion for the growth of the Nigerian Internet community. He currently works with the Internet Exchange Point of Nigeria (IXPN) in its drive to build connected networks and local content hosting. He is a member of the Internet Society and the Nigerian Network Operators Group NgNOG – via IXPN.
Hussein Badran
National Telecommunications Regulatory Authority, Egypt
Hussein Badran is a senior engineer in the ICT Technical Affairs department at the National Telecommunications Regulatory Authority of Egypt. His duties include administration, maintenance and support of the up-and-running national IXP (CAIX). There are plans to build a regional IXP (the only one), and Hussein will be an active contributor to its development. Hussein is very interested in the IXP industry and looking forward to making new connections to share information and best practices.
Ithabeleng Chabana
Lesotho
Ithabeleng Chabana is a network engineer, currently employed as an IP Network Security Engineer at Vodacom Lesotho. She is a passionate about the world of the internet. She has a great interest in Internet security and the technology behind inter-networks in general. She currently volunteers with Lesotho Internet Exchange Point (LiXP) and is currently the president for the newly formed ISOC Lesotho Chapter.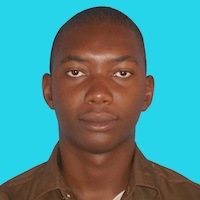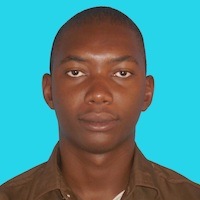 Lawakilia Wilfried Drabo
Burkina Faso Internet Exchange Point (BFIX), Burkina Faso
Lawakilia Wilfried DRABO joined Burkina Faso Internet Exchange Point (BFIX) in June 2018 as Technical Manager. He is also IP/MPBN Engineer at Orange Burkina. Wilfried has a strong experience in computer networks and holds a Masters degree in computer science from University of Bobo-Dioulasso (Burkina Faso)."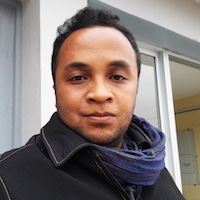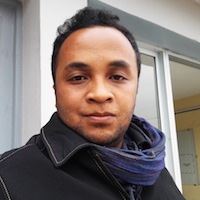 Nico Hanohiandravo
iRENALA, Madagascar
Nico Hanohiandravo has been fascinated by new technologies since a young age. After earning his degree in ingéniorat in Computer Science and Telecommunication, Nico began working with an ISP in Madagascar as a systems and networks administrator. This experience allowed him to immerse himself in the Internet and its surroundings. In the same position, Nico now works for the Madagascar Global Internet eXchange (MGIX) and iRENALA (Research and Education Network for Academic and Learning Activities (NREN Malagasy). Nico is ready to take up the challenge to bring his knowledge to improve the world of the Internet in Madagascar and around the whole world.
Naima Hassan Dimbil
National Communications Authority (NCA), Somalia
Naima Hassan Dimbil is a female telecommunication engineer for the National Communication Authority (NCA), the telecommunication regulatory body of the Federal Republic of Somalia. She also volunteers at the Somali Internet Exchange Point (SoIXP), the only IXP in Somalia.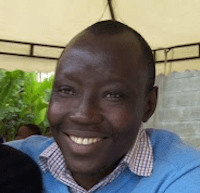 James Julius
AIXP, Arusha City, Tanzania
James Julius is an IX operator for the second largest IXP in Tanzania, AIXP (a Tanzania Internet Service Providers Association (TISPA) project), and has a passion for open source technology. He spends most of his time sharing network knowledge on local training, preaching the benefits of keeping local traffic local, and working as a senior network engineer for Habari Node, one of the largest ISPs in northeastern Tanzania.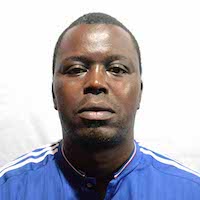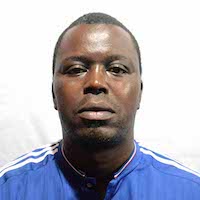 Eric Moanda Nsilu
Vodacom, DR Congo
Eric MOANDA Nsilu has been working for Vodacom in DR Congo (Vodafone Group Plc) as a senior specialist core data network architect for 12 years. He has made significant contributions to solutions on how to integrate Vodacom to KINIX (Kinshasa Interchange Exchange Point) and the Internet update link for the Core Data Network of KINIX (via Vodacom). Eric is a member of the technical committee of Internet Service Provider Association (ISPA) in DR Congo.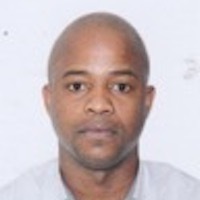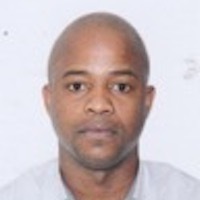 Leonel Nhavene
MoRENet, Mozambique
Leonel Nhavene is currently manager of the Cyber Security Team of the Mozambique Research and Education Network, MoRENet. From 2013 to early 2019, Leonel was a network infrastructure manager for MoRENet, where he coordinated a team of four network administrators responsible for the management of MoRENet's network infrastructure, including network security, and development and delivery of training courses for IT managers of institutions benefiting from MoRENet services. Prior to his five years at MoRENet, Leonel was an O&M engineer of mobile network at Telecomunicações de Moçambique (2011-12), an IP network engineer at Gateway Communications (2012-13), and Lda (a company of the PCCW Group).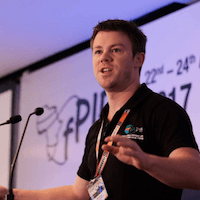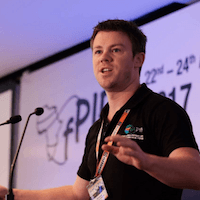 Kyle Spencer
Uganda Internet eXchange Point (UIXP), Uganda
Kyle Spencer is Chairman and Executive Director of the Uganda Internet eXchange Point (UIXP), Co-Coordinator of the African IXP Association (AFIX), board member at the Internet eXchange Federation (IX-F), and CEO of Stormzero Consulting. His previous roles include CIO at International Medical Group and Technology for Development Specialist at the United Nations Children's Fund (UNICEF). Kyle helped establish many notable community organizations and projects; is passionate about open-source software and intellectual property law reform; and spends his free time working to develop the African multiplayer Internet gaming ecosystem.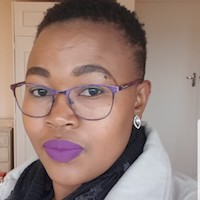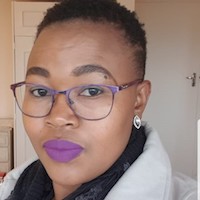 Mamothokoane Tlali
Lesotho Communications Authority, Lesotho
Mamothokoane Tlali is a technologist and 2011 graduate of the National University of Lesotho with a Bachelor of Engineering in Computer Systems and Networks. Upon graduation, she joined Vodacom Lesotho and worked as an IP systems engineer until 2016, when she moved to Lesotho Communications Authority as a ccTLD manager. Since 2011, she has been volunteering at the Lesotho Internet Exchange Point as a network administrator. She is currently studying towards LLM in Internet Law and Policy.
Women in Tech Fellowship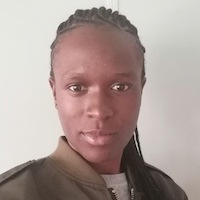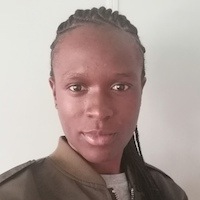 Stephanie Achieng
Kenya Internet Exchange Point, Kenya

Stephanie Achieng is currently working as a technical officer at the Kenya Internet Exchange Point (KIXP). She has a particular interest in Internet technology and Internet governance.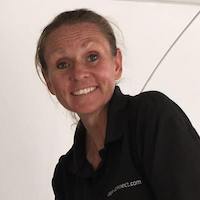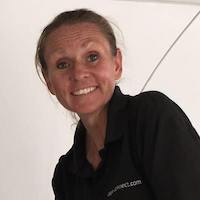 Michelle Bainbridge
South Africa
Michelle Bainbridge is the hands-on Director of Cape Connect Internet (Pty) Ltd, an ISP based near Cape Town, South Africa.  A certified Fibre Optic Technician with Work at Height qualification, you are more likely to find her hanging off a tower in a harness or splicing fibre in a manhole, than sitting behind a desk.   However, MTCNA training finds her programming client routers regularly, while managing the practical aspects of a rapidly growing business.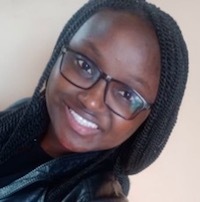 Bernice Kibet
Safaricom Limited, Kenya
Bernice Kibet is a recent graduate from Jomo Kenyatta University of Agriculture and Technology, holding a Bachelor in Telecommunication and Information Engineering, and is currently an enterprise access engineer at Safaricom Limited. Bernice is an IETF 104 Fellow and passionate about the development and operation of the Internet, and has an immense interest in the networking and telecoms sector as well as equipping and empowering young women in technology.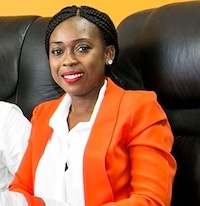 Esther King
QCELL, The Gambia
Esther King has over ten years experience in the Information and Technology sector and serves as a member of the steering committee for the Gambia Internet Governance Forum. Esther is passionate about education and female empowerment and has an interest in building wireless community networks and shaping the Internet. Currently, she is a Data/PS operations, DNS security & resilience and network engineer for QCELL, a leading ISP in The Gambia. She is also the founder and chairperson of GAMCHIX, an organization formed to promote the development of women in technology in The Gambia.
Huguette Puati Nitu
Regulatory Agency of Posts and Electronic Communications (ARPCE), Congo-Brazzaville
Huguette PUATI NITU has been a project assistant for the Regulatory Agency of Posts and Electronic Communications (ARPCE) since 2010. Huguette has managed the coordination of several projects, such as the Internet Governance Forum (IGF) Central Africa in Brazzaville (2018), Training FFGI Internet Governance Trainers Fellow in Burkina Faso (2018), AFRINIC 23 in Pointe-Noire (2015), ITU regional seminar on costs and tariffs and meeting of member countries of the Regional Group for Africa (SG3RG-AFR) in Brazzaville (2014), and the establishment of the Congo Internet Exchange Point (CGIX), and the transformation of the latter into a sub-regional exchange point (CGIX-CA) following its selection by the AXIS Project (AU).