Director, Open Connect Partner Engagement, EMEA: Netflix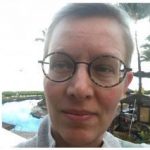 Nina Bargisen is Director, Open Connect Partner Engagement, EMEA, for Netflix. In this role which is part of the Open Connect Team, she works with ISPs and IXPs to deliver Netflix traffic in the best way possible for the members and for the ISPs.
Netflix is the world's leading Internet television network with over 100 million members in over 190 countries enjoying more than 125 million hours of TV shows and movies per day, including original series, documentaries and feature films. Members can watch as much as they want, anytime, anywhere, on nearly any Internet-connected screen. Members can play, pause and resume watching, all without commercials or commitments. Previously Nina worked as Network Planner and Peering Coordinator for TDC, the Danish incumbent. Nina has been active in the Internet Community for more than a decade and has among other things served on the NANOG program committee, the LINX Board of directors and is currently Working Co-Chair for the MAT-WG at RIPE.