Business Development Manager: Teraco Data Environments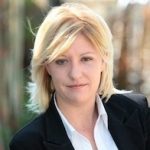 Michele McCann is the Business Development Manager at Teraco Data Environments.
Michele is an industry expert in peering, content and carrier aggregation and has a key understanding of the opportunities and challenges within the South Africa market as well as experience with diversification for a global market. Prior to Teraco McCann served as Commercial Director at Arc Telecoms. Her role included development of new infrastructures focusing on delivering ISP products and services to the market.