ICT Liaison Manager: East African Communication Organization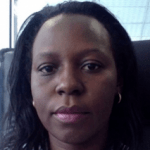 Caroline Koech is the ICT Liaison Manager at the East African Communication Organization (EACO).
EACO's mission is to promote policy harmonization and development of the ICT sector in the five East African Community Member States. Caroline is involved in various projects and programmes in the East Africa region. Before joining EACO in 2012, she served as Network Engineer and Project Manager in Safaricom Kenya.
Caroline holds a Master of Science in Information Systems from the University of Sunderland, UK, and a Bachelor of Science from the University of Nairobi, Kenya. Caroline is a certified Prince2 Project Management Practitioner and Programme for Management Development (PMD) certified from Strathmore University, Kenya.