CEO: East Africa Capital Partners and Kooba, Vice Chairman: Wananchi Group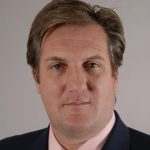 Richard Bell is CEO of East Africa Capital Partners, CEO of Kooba, and Vice Chairman of Wananchi Group.
Richard Bell is a seasoned ICT entrepreneur, turned venture capitalist and is currently the CEO of East Africa Capital Partners the first Venture Capital Fund Manager in Sub Saharan Africa. EACP's first Fund the "Africa Technology, Media & Telecommunications Fund" (ATMT Fund 1, LLC) with US$ 150m under management has a strategic focus on Technology, Media and Telecoms investments in the greater East Africa region, which includes target markets in excess of 300 million people. EACP is now working on raising a second fund of US$ 200m for further investments in the TMT sector.
Richard has been actively involved in the development of ICT in Africa. He was the Chairman of a Kenya Capital Markets Authority Task Force on ICT Impact/venture investing in East Africa and was a founding Director of the Kenya ICT Board, which was created by the Head Of State in 2007 to drive the development of Kenya as a Global BPO/ICT outsource destination. He has previously held various other non-profit positions including; founding Chairman of the Kenya Network Information Center (KENIC), founding CHAIRMAN of the Telecommunications Service Providers' Association of Kenya (TESPOK), founding Chairman, Kenya Internet Exchange Point (KIXP), founding Director of Africa Network Information Center (AfriNIC).