Vice President, Global Business Development: ADVA Optical Networking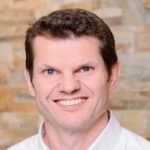 Niall Robinson has spent more than 26 years in the telecommunications industry and has worked at all levels of the food chain from service provider to component provider.
Specializing in moving cutting edge technology from the lab to the network he's held roles in MCI/Worldcom's Advanced Technology group, Nortel's optical research team and Oclaro's high speed optical modules group. During his tenure at these companies he worked on a wide range of technologies, from terrestrial and submarine optical amplification solutions to 100Gb/s transmitters and receivers. Niall is now VP Global Business Development at ADVA Optical Networking, still focusing on moving cutting edge technology from the lab into the network.