Independent Consultant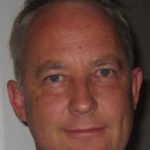 Mike Jensen is a South African independent consultant who has assisted in the establishment of Internet-based communication systems in more than 45 developing countries over the last 25 years, mainly in Africa.
He provides advice in the formulation, management and evaluation of Internet and telecommunication projects, ranging from national ICT policy development to international submarine fibre and rural wireless telecommunication feasibility studies.
In 1987 he co-founded Canada's Internet service provider for NGOs, called coincidentally, The Web (web.ca<http://web.ca>). He returned to South Africa to support the growth of the Internet in developing countries in the early 1990s, and as a member of the African Conference of Ministers' High Level Working Group he helped develop the African Information Society Initiative (AISI) in 1996.
Mike's recent projects include strategic advice on cross-border fibre provision in Africa, a case study of national broadband deployment in Brazil and formulation of national analog-to-digital TV migration strategies.