Research and Outreach Specialist: PCH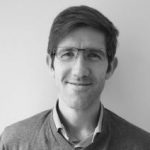 Gaël Hernandez is a Senior Manager on Interconnection Policy and Regulatory Affairs at Packet Clearing House (PCH) and works primarily in Europe, the Middle East and the Latin American region.
He regularly provides policy advice to government officials and inter-governmental institutions in the areas of network interconnection and traffic exchange following industry best practices. As part of his role, Gaël administers PCH's IXP Directory, a global directory of Internet exchange points used by the operations community, researchers and policy makers. He also oversees the peering efforts of PCH's anycast network, the largest non-commercial DNS network in the world. Between August 2015 and December 2016, Gaël worked as a Policy Analyst in the Communications Infrastructure and Services Policy team at the Digital Economy Policy Division of the OECD. At the OECD, he was responsible for the Internet of Things panel at the 2016 Cancun Ministerial Meeting and worked in several OECD publications in the areas of broadband, Internet infrastructure, IP interconnection and IPv6. In November 2016, he co-organised a meeting with BEREC on IP Interconnection in Brussels attended by European regulatory bodies and the Internet industry. He also contributed in several chapters of the Latin American Broadband Policy toolkit, a publication aiming at informing policy makers on best practices across a wide range of topics related to the Digital Economy.rnrnGaël joined PCH in December 2012 and is based in Dublin, Ireland.