Systems Architect, Cisco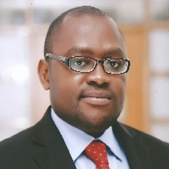 Chidinma Iwe is a Systems Architect at Cisco.
He has over 18 years of active experience in the Telecommunications, Financial services, and Oil & Gas industry. In 2006, he joined Dimension Data as a systems engineer and was involved in several transformational projects that were synonymous with the rapid growth of the telecommunications sector in Nigeria.
He joined MainOne in 2013 and rose to be the Chief information security officer and Head of IP Networks. He was a key part of the inspiring story of MainOne's unparalleled growth in the Internet and Datacenter market in West Africa.
With a bachelor's in Engineering, and an Executive MBA from the prestigious Pan Atlantic University, his career has been laced with multiple distinguished career awards and notable professional certifications as he continues to take time out to provide mentorship to several aspiring systems engineers.
Chidinma is a member of AfPIF Program Committee.