Economist Fellow: Internet Society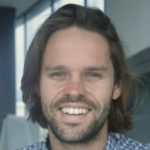 Bastiaan Quast is a development economist, who focuses on the economics of Internet adoption as well as the development effects of adoption in developing regions, in particular Africa.
Bastiaan joined the Internet Society as Economist Fellow in 2015 under the Chief Economist Michael Kende. Prior to that, Bastiaan conducted research at the Graduate Institute for International and Development Studies in Geneva, while doing his PhD in Development Economics there.