Network Engineer: FranceIX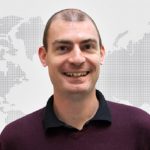 Arnaud Fenioux is currently working as a Network Engineer for FranceIX and has worked since several years for IXPs.
He was the lead technical facilitator in Burundi, Ivory Coast and Algeria for the African Union AXIS program implemented by the Internet Society with the objective of assisting the establishment of new IXPs in Africa.
He has a good knowledge of the Internet Community, network operators in ISPs and IXPs all over Europe, and likes to explain complex technical concepts to different audiences during trainings or meetings.