Technical Lead for Interconnection & Peering, Teraco Data Environments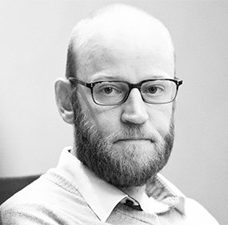 Andrew Owens is the technical lead for Interconnection & Peering at Teraco Data Environments, and is responsible for the design, commissioning and management of the NAPAfrica peering platform and Africa Cloud Exchange.
Focused on serving sub-saharan Africa, NAPAfrica, he has been instrumental in ensuring that content is locally available in Africa. Andrew is an industry expert in the design of peering exchanges and networks. He works closely with industry bodies such as Euro-IX, AfriNIC, MEF and ISOC with the goal of implementing global polices within Africa.
Prior to Teraco, he started his career in IT in South Africa's largest fruit tracking house, where he wrote the data exchange system responsible for supporting 98% of South Africa's fruit exports at the time. He then moved into the telecommunications sector and was instrumental in launching the first VoIP services in South Africa at Storm Voice and Data, where he was primarily responsible for the development of the authentication and billing platforms as well as management of the organisation's regional networks.
Andrew is a member of AfPIF Program Committee.