Network/System Administrator: Burundi Internet Exchange Point (BurundiX)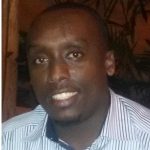 Adelard Kenese is the network/system administrator of Burundi Internet Exchange Point. He also works as the network administrator of the National University of Burundi.
Adelard has an experience of 5 years in working in ISP sector (Wimax, VSAT, Fiber and 4G). In addition to this, Adelard also operates in the private sector, as the CEO of 'Network Internet Solutions'; a young company specialized in providing IP solution and having the aim of promoting local web content and the better use of Internet.