Country Manager, MainOne Ghana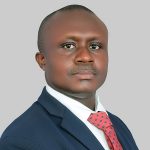 Mr. Emmanuel Kwarteng is the Country Manager at MainOne Ghana with responsibility for overall P&L for the Ghana Internet & Data connectivity and Data Center businesses. He also served as the Head of Network for the Ghana and Francophone business with oversight responsibility for undersea cable build and expansion, customer solutions design, fiber and radio infrastructure deployment and facility management.
Prior to joining MainOne, Emmanuel held various Executive Management portfolios at Broadband Home Ltd, a triple play service provider where he led the teams in the expansion drive of the company throughout Ghana for over 10 years. He sits on the board of the Ghana Internet service Providers Association and a founding member of the Accra Internet Exchange Point (AIX) and the Ghana Internet Exchange Point (GIX) and led the expansion and growth of the exchange point for close to a decade. He also spent over 4 years at Vodafone Ghana (the then Ghana Telecom) where he was part of the first ADSL infrastructure deployment team and spent some time at EFD Induction in Freiburg Germany, handling PLC programming.
He is a seasoned ICT professional with over 19 years of experience across Europe and Africa.