Technical Engagement Senior Specialist, ICANN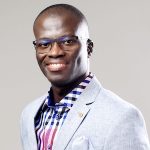 Yazid Akanho is a Technical Engagement Sr. Specialist for Middle East and Africa (MEA) at ICANN. His main role is to support ICANN org's technical engagement efforts (trainings, promote standards and best practices, research, etc.) in the region.
Yazid holds a Master degree in Telecommunication and previously worked at Benin Telecoms and MTN at several roles and responsibilities in transmission and IT networks. As a previous ICANN community member, Yazid has been an active Internet evangelist within the Internet community in Africa where he has contributed to various initiatives.