Senior Business Development Latin America (LATAM) & Africa, DE-CIX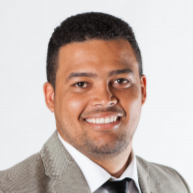 Master in Internet Business & Bachelor in Business Information Science.
Worked at multinational Angola Cables from 2012-2019. He first worked for 7 years as Peering coordinator and IP product specialist before joining DE-CIX, Internet Exchange in Frankfurt, the world's leading interconnection platform, managing more than 9 Terabits per second peak traffic.
At DE-CIX, Darwin's primary focus lays on network interconnection services as Senior Business Development responsible for Africa & LATAM regions.
Darwin is a member of AfPIF Program Committee.