Co-founder and CEO, Converged Technology Networks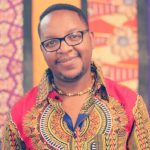 Brian Longwe started been building networks that connect Africans to the rest of the world for over 26 years. Over this period, he has cofounded and ran Internet Service Providers in Kenya, Uganda and Malawi. He also facilitated the establishment of internet exchange points in Kenya, Uganda, Tanzania, DR Congo, Rwanda, and others. Brian has a vast experience in ICT public policy, regulations, and Public Private Partnerships and has served in various capacities in regional and continental initiatives that seek to address the policy, legal and regulatory challenges of intra-African connectivity and African internet development.
Between 2015 and 2018, Brian served as General Manager of SimbaNET Malawi, the company that implemented a World Bank funded public private partnership venture that built and operates a fiber optic network that connects Malawi to the rest of the world. Over the past 3 years he has served as co-founder and CEO of Converged Technology Networks, a broadband internet service provider in Malawi.