Livingstone Kalu (Nigeria)
eStream Networks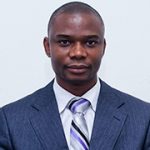 Livingstone Kalu Nwankwo holds a Higher National Diploma in Electrical/Electronics Engineering from Federal Polytechnic Nekede, Imo State, Nigeria and has attended the Senior Management Program of the Lagos Business School. Livingstone is currently the IP Core Networks Manager of eStream Networks. He is responsible for eStream's strategic network planning expansion. He is very passionate and committed to the establishment of IXPs within Nigeria and Africa and facilitated the registration of eStream Networks and other ISPs with the Internet Exchange Point of Nigeria (IXPN). Livingstone is a Cisco Certified Network Professional and has more than 10 years of ICT experience working as a network engineer with various ISPs at different capacities. He has a lot of experience in IP Core Networks Planning and Implementation, iDirect VSAT Hub Design, Installation, Operation and Maintenance as well as Microwave Radio Network Planning and Transmission.
Ghislain Nkeramugaba (Rwanda)
RICTA/RINEX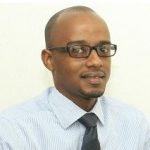 Ghislain Nkeramugaba joined Rwanda Information and Communication Technology association (RICTA) in November 2011. He is currently the Chief Executive Officer. Ghislain received his undergraduate degree from the Kigali Institute of Science and Technology (KIST) in Computer Engineering and Information Technology (CE&IT) and holds a Masters Degree in Communications Management (MCM).
Ivy Hoetu (Ghana)
National Communications Authority

Ivy Hoetu holds an MSc. Degree in Telecommunications Management from the Ghana Technology University College and a BSc. in Computer Science and Psychology from the University of Ghana. She has vast experience in the Telecommunications industry in Ghana as a networking engineer and a regulator and also offers technical facilitation in ICT training courses. She has a passion for promoting Internet development, accessibility and affordability in Ghana. Ivy currently works as an Engineering Officer at the National Communications Authority (NCA).
Philippe Junior Sibiro (Central African Republic)
SPJ Labs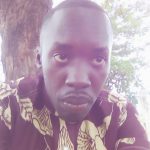 Philippe Junior Sibiro is a Central African who started his carrier as an entrepreneur in TIC and green economy, an environmentalist, blogger, developer and independent consultant. He is currently working as the project coordinator at the Nouvel Espace pour le Partenariat au Développement as well as the Global Youth Innovation Network in central Africa. He is also the founder and CEO of SPJ Labs.
Jean-Baptiste Millogo (Burkina Faso)
AIRTEL Burkina Faso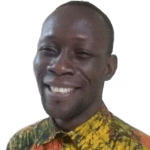 Jean-Baptiste Millogo (JB) is a Mobile Core Network & IP/MPLS Manager at AIRTEL Burkina Faso, Telecommunication Company in Burkina Faso. In his professional carrier JB worked as a regional ICT manager for Central Africa and the Great lakes region. While working at Agence universitaire de la Francophonie (AUF), JB has spent 9 years building Digital campus and ICT infrastructure for various African Universities. JB is also a co-founder & Chief Technical Officer @soukeina.com a free software/Open source and Cyber security Company. In the domain of the Internet governance, JB is a founding member and board chair of Internet Society Burkina Faso Chapter. He also gives technical support to the Burkina Faso exchange point and works as Co-chair for the National IGF of Burkina Faso. JB holds a Masters degree in computer science with a Major in network administration and security from the University of Reims in France.
Ousmane Moussa Tessa (Niger)
Niger-REN

Ousmane Moussa Tessa is a leading actor in the development of Internet in Niger (Internet Society of Niger, IGF Niger). Ousmane is also active in promoting Research and Education Networks in West and Central Africa. He is currently member of Board of Directors of WACREN and CEO of Niger-REN.
Randrianarivony Nirinarisantatra (Madagascar)
iRENALA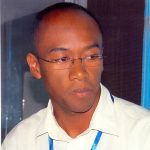 Randrianarivony Nirinarisantatra is a computer engineer who graduated from l'Ecole Nationale d'Informatique Fianarantsoa in Madagascar. He joined in 2012 the association known as i RENALA, the NREN of Madagascar where he has been working as a systems and network administrator. In 2016 the association was selected to manage the Madagascar Global Internet eXchange (MGIX) where Nirinarisantatra has been appointed as a network administrator.
Janvier Ngnoulaye (Cameroon)
University of Yaounde/ISOC Cameroon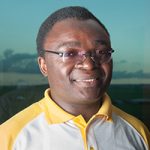 Janvier Ngnoulaye has worked in the ICT industry since 1997 where he has gathered a vast experience in the field. He has facilitated the process of the establishment of the Internet Exchange Point in Cameroon (CAMIX) and also was the representative of ISOC.CM in the CAMIX steering Committee. Janvier has contributed his expertise in activating many remote hub meetings for exposing the local community to some important meetings and workshop such as IGF, IETF, Global INET and ICANN. Janvier has served in the Board of AFRINIC from 2011 to 2014. He's successfully run the project Impact IPv6 awarded in 2012 and 2013 by ISOC through the Community Grant programme. Inside the ICANN Community, he was a member of the Working Group on Data & Metrics for Policy Making. He recently joined the CRISP Team and is currently the President of ISOC Cameroon Chapter. Janvier is an Instructor with various certificates (on Linux and Cisco) and holds a certificate in Internet Governance from the Next Generation Leaders Programme of ISOC. He has a Masters Degree in Computer Science from the University of Yaounde 1 and a Ph.D in educational technology from the University of Montreal.
Nico Tshintu Bakajika (Democratic Republic of Congo)
ISPA-DRC/KINIX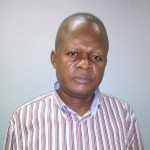 Nico Tshintu Bakajika is a Mathematics and Computer Science graduate. His professional life started by taking charge of external relations in an agency specializing in telecommunications (BENADAM). Nico is the founder and president of the Management Committee of the "Bureau of Information for Development", a Non-governmental organization specializing in the management of information essential to human development. Nico is currently in charge of administration, finance and operations at ISPA-DRC, KINIX (Kinshasa Internet eXchange Point) project.
Asegid Legesse Teshome (Ethiopia)
Ethio Telecom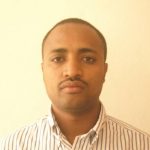 Asegid Legesse Teshome holds a B.Sc Degree in Electrical Engineering and is CCNA and CCNP certified with more than 11 years of hands on experience in IP network domain. Asegid has ample knowledge of IPv4 &IPv6 network protocols including BGP, MPLS, VPNs, EIGRP, OSPF, ISIS, QoS and many more. He is currently working with ethio telecom as an IP Core Network Engineering Manager where he is responsible for the physical and logical Designs and Optimization of IP Core Network. While working with ethio telecom Asegid has successfully managed a countrywide project of 13 ASes and thousands of routers and has designed and followed implementation of different Internet peering to upstream providers as well as local and international downstream organizations.
Hervé Typamm (Togo)
WARCIP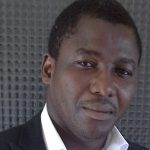 Hervé Typamm is a Computer and Network engineer. He is currently working on the WARCIP project that intends to establish a carrier and an exchange point in Togo. Hervé has more than ten years of practical experiences as a Computer and Network Engineer. He has supported many projects in both the private and public sectors.
Brahim ousmane mustapha (Chad)
SYDONIA Chad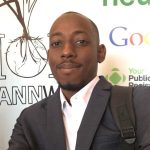 Brahim ousmane mustapha holds a Bachelor Degree in Project Management and Development in the field of ICT. As a certified network and systems administrator Brahim worked for 5 years at the Ministry of Finance in Chad. He is currently a systems administrator of Customs- projet système douanier automatise (SYDONIA Tchad), where he is responsible of the infrastructure of the interconnections of Customs offices located in the different regions of the country. Brahim has participated in the IXP workshop organized, under the AXIS project, in Chad in October 2014. He is currently a member of ISOC Chad and also a member of the committee responsible for the re-launch of Chad IXP and Chad REN. Since 2008, Brahim has been the technical coordinator of the IPV6 Task Force in Chad.
Kpetermeni Siakor (Liberia)
Liberia Internet Exchange Point Association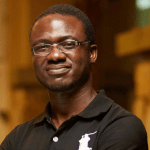 Kpetermeni Siakor is the Director of Innovation at iLab Liberia and volunteer system admin/webmaster at the Liberia IXP. His 12+ years' experience spans building ISP infrastructure, writing educational software, consulting, running tech user groups, and teaching. He holds a Computer Science Degree from Ashesi University College.
Islam Abou El Ata (Morocco)
CAS-IX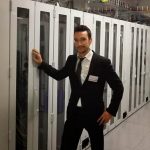 Islam Abou El Ata is employed at N+ONE DATACENTERS and is also the technical manager at the Casablanca (Morocco) Internet Exchange CAS-IX. Although islam has a strong systems administration and software development background, he has gathered a vast experiance as an infrastructure consultant and a Data Center solution specialist. Islam holds a Bachelor's Degree in software engineering from the Ibn Tofail University in Kenitra – Morocco.
Gabriel Kapumpe (Zambia)
Zambia Telecommunications Company LTD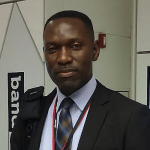 Gabriel Kapumpe holds a Bachelor Degree in Computer Science Engineer and a Masters in Communications Management (MCM) from Coventry University. He has worked as Transport Engineer in the ISP Core and is now working as a Core Network Expert in a cross-functional customer focused multi-site service management environment to maintain delivery of quality ICT services where his major duties include: Core Network Operations Support; Technical Support of the company's network infrastructure; Systems Administration; Coordination and Management of both Core Network and Service Management Centre (SMC) functions.
Eusebio Miku Cornelius (Tanzania)
Habari Node Ltd. and Arusha Internet eXchange Point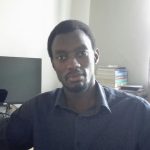 Eusebio Miku Cornelius is an experienced Systems Administrator having worked with local ISP (Habari Node Ltd.) for over 4 years. He started off as NOC Technician in 2007 and worked up to a Senior Systems Administrator before branching off in June 2016 to form a Startup Company. He professionalized in Networking and Unix Servers Administration. Miku also operates the Arusha Internet eXchange Point (AIXP) as the Technical Team Leader for the past five years. He's also been involved in Mbeya City IX initiation. Miku is currently working on implementing an IXP Manager, which is a web application with associated scripts and utilities allowing the IX to manage new customers, provide new connections / services and monitor traffic usage.
Christian Muhirwa (Rwanda)
Broadband Systems Corporation
Christian Muhirwa is a network professional with 10 years of experience. He currently serves as the Chief Technical Officer of Broadband Systems Corporation, a transit provider in Rwanda. He has amassed vast experience setting up service networks, building internet peering relationships within Rwanda and the East African Region. Christian is involved in the internet ecosystem of Rwanda, having volunteered for Rwanda Internet Exchange Point, the network operators' group and the .rw Registry as well as having been instrumental in the setup and commercialization of the first carrier-neutral data center in Rwanda.
Mucowimana Nepomucene (Burundi)
ARCT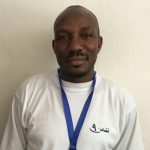 Mucowimana Nepomucene works with the Regulator of Burundi as the chief of database section as well as the development of applications and security. His major responsibilities include the follow-up of the establishment of an 'CIRT burundais" and the activities of the Internet Exchange Point of Burundi (BurundiX).
Ali Bakri Mustafa Elfaki (Sudan)
National Information Center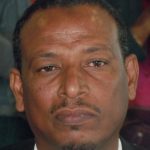 Ali Bakri Mustafa Elfaki has been working in the field of IT since 1996 (BSc in IT). In 2006 he joined the National Information Center where he has been working as Director for the security department. Ali Elfaki has also assumed the position of Director for SUDAN Internet Exchange Point (SIXP) since January 2016. Through his professional experiance Ali Elfaki has accumulated good knowledge in programming and Linux. It is one of Ali Elfaki's ambitions to make the SIXP a regional IXP supporting IPv6.
Francisco Mabila (Mozambique)
Eduardo Mondlane University/ MozIX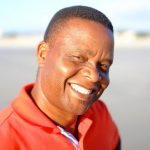 Francisco Mabila is Director of the Informatics Centre of the Eduardo Mondlane University since 2007. His background is Telecommunications Engineering. He has been actively involved in the establishment of both the first Internet connection in Mozambique in 1993 and the MozIX in 2008. Currently he is the Chairman of the General Meeting of the MozIX Association.
Kiemde Wênden tôe fâa (Burkina Faso)
Burkina Faso Internet EXchange Point (BFIX)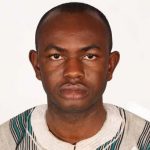 Kiemde Wênden tôe fâa Franck is a Computer network design and telecommunications Engineer, in charge of the studies and engineering of electronic communication infrastructures. Franck also assumes the responsibility of the technical manager of Burkina Faso Internet EXchange Point (BFIX)
Gbetondji Vivien Assangbe Woto (Benin)
BENIN TELECOMS INFRASTRUCTURES SA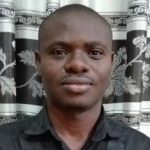 G. Vivien Assangbe Wotto works with Benin Telecoms Infrastructures SA as a Manager of BTI SA IP BACKBONE/ Manager IP Center. He is also member of BENIN IX IT team. Vivien is active in the private sector where he works as a consultant for STE WAV TECHNOLOGIES SARL and as a board member for IGF BENIN and AfICTA as the responsible of Marketing.
Anibe Onuche (Nigeria)
Internet Exchange Points of Nigeria (IXPN)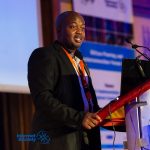 Anibe Onuche is the Senior Manager, Network and communications Department of the Internet Exchange Point of Nigeria . He has implemented various project including a transparent route server for the exchange to ensure seamless peering between IXPN members and was a support staff in the implementation of various project such as f.root -server instance of the f.root server and e.root-server at the exchange among other projects. He was a resource Personnel at AfPIF 2013, where he presented on the benefits of AS Path Transparency using BIRD, focusing on the experience at the Nigeria IXP, where they have been able to reduce packet losses and manage peers in an efficient way.
Leonard Obonyo (Kenya)
TESPOK / KIXP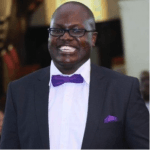 Leonard Obonyo holds a Master's degree in Business Strategic Management and Bachelors in Computer Science together with a PRINCE 2 certification in Project Management and Planning. He has over eight years' experience in Technology and Management in international organizations and the UN including UNON, UNDP, UNOPS and the African Union. He is passionate about promoting Policy development in technology, Internet governance and accessibility in Kenya. Volunteers as a member of policy working groups among them Kenya ICT Ministry, COMESA Business Council and ICANN. Leonard currently works as a Research Projects and Grants Manager at Technology Service Providers Association of Kenya in Nairobi that runs the Kenya Internet Exchange Point.
Keessun Fokeerah (Mauritius)
AFRINIC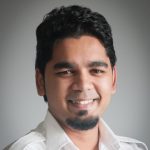 Keessun Fokeerah is that friend who gives you advice and helps to get things done. After he thrived through the dark nights of change windows at one of the biggest ISPs in Mauritius as Network Specialist, he joined AFRINIC. His passion for technology ignited in the early days and now devotes most of his time juggling diverse responsibilities at the RIR as an IP Number Analyst i.e IP-man (Hostmaster); to promote innovation and development of internet for Africa. He uses his spare time reading, helping at MIXP and swimming. Keessun lives in Mauritius.