Chair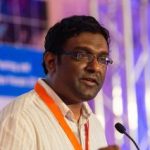 Nishal Goburdhan is an Internet Analyst at Packet Clearing House (PCH), a non-profit that exists primarily to build and support IXPs, and which has done so more than two hundred times over the past twenty years. Nishal is also ISPA's country manager for the Internet Exchange Points (INXes) for South Africa. Both from a technical and policy background, Nishal has been involved in developing interconnections and Internet Exchange Points in many countries, and now adds those many years of experience to Africa's largest peering points. He's been CTO, and Senior Project Manager: Global Infrastructure, for AfriNIC, the Regional Internet Registry for Africa, and has worked in several roles at Internet Solutions, South Africa's largest corporate ISP, growing their infrastructure to a multinational service provider, operating across 4 continents during his 12 year stint there.
Nishal is passionate about transferring knowledge to developing countries. He is a volunteer instructor for the African Network Operators Group (AfNOG), and a IEEE member.
Co-Chair
Kyle Spencer is Director of the Uganda Internet eXchange Point, Co-Coordinator of the African IXP Association, and a Director of the global Internet eXchange Federation. Past roles include Technology for Development Specialist at UNICEF and Chief Information Officer at International Medical Group. Kyle helped to establish many notable industry associations, community organizations, and projects within Uganda. As part of this work he organized numerous capacity-building events featuring audiences as large as 200 people and notable guests including Sir Tim Berners-Lee. He is currently working to develop the regional Internet gaming ecosystem through a project called GamersN.
Members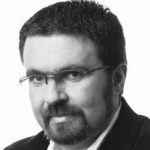 Mathieu Paonessa is the CTO of GVA (Groupe Vivendi Africa) in charge of all the engineering of Vivendi's operation across Africa. Mathieu graduated from Concordia University in Montréal, Canada and has since then worked for various ISP as well as financial firms specialized in ultra low latency network connectivity. He is also involved in the peering community and was a former president of the board at France-IX.
Hisham Ibrahim is the External Relations Officer – Technical Advisor (Middle East Regional Program Manager) at the RIPE NCC. (in charge for training programs, technical support and relations with RIPE NCC members and the MENOG community). Hisham brings over a decade of exercise in the field of Internet technology and its governance. Prior to joining the RIPE NCC-ME office, Hisham held a number of senior technical positions including, IPv6 Program Manager at AFRINIC (2010-2014) and Network Operations Centre (NOC) Team Leader at the Egyptian Ministry of Communications and Information Technology (2005-2010). Both from a technical and policy background, Hisham is active on several committees in various Network Operator Groups (NOGs), peering forums, IPv6 task forces and forums in Africa and the Middle East. Hisham has a MSc. in Electronics and Communications as well as a MBA in marketing.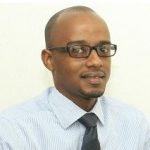 Ghislain Nkeramugaba joined Rwanda Information and Communication Technology association (RICTA) in November 2011. He is currently the Chief Executive Officer. Ghislain received his undergraduate degree from the Kigali Institute of Science and Technology (KIST) in Computer Engineering and Information Technology (CE&IT) and holds a Masters Degree in Communications Management (MCM).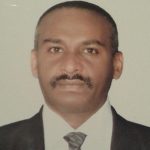 Hago Dafalla has been working as a System Administrator and Network Manager at the Faculty of Engineering and Technology, University of Gezira since 1999. Hago has participated and made contributions in ICANN meetings and working groups. He has moreover, participated in AFNOG and AFRINIC meetings and has served as AFRINIC NOMCOM from 2011-2012. Hago was part of the Multistakeholder Advisory Group for Arab IGF 2013 and has participated in Arab, Africa and Global IGF Meetings. Hago has a MSc. in computer Engineering and Networks.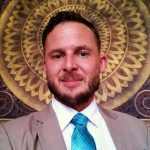 Chris Grundemann is a passionate Internet Technologist and a strong believer in the Internet's power to aid in the betterment of humankind. In his current role as Principal Architect, Routing & Switching at Myriad Supply he is expressing that passion by helping clients build bigger, faster, more efficient networks that are easier to operate and scale. Chris has over a decade of experience as both a network engineer and architect designing, building, and operating large IP, Ethernet, and Wireless Ethernet networks. Chris holds 8 patents in network technology and is the author of Day One: Exploring IPv6 and Day One: Advanced IPv6 Configuration, as well as several IETF Internet Drafts, a CircleID blog, a personal weblog, and various other industry papers and blogs. As a volunteer he is currently serving as President of IX-Denver, and Program Committee (PC) member for AfPIF. Chris often speaks at conferences, NOGs, and NOFs the world over. He has held previous positions with Markley Group, Internet Society, CableLabs, tw telecom, CO ISOC, ARIN, NANOG, CEA, UPnP, DLNA, RMv6TF, and several others.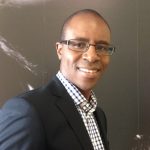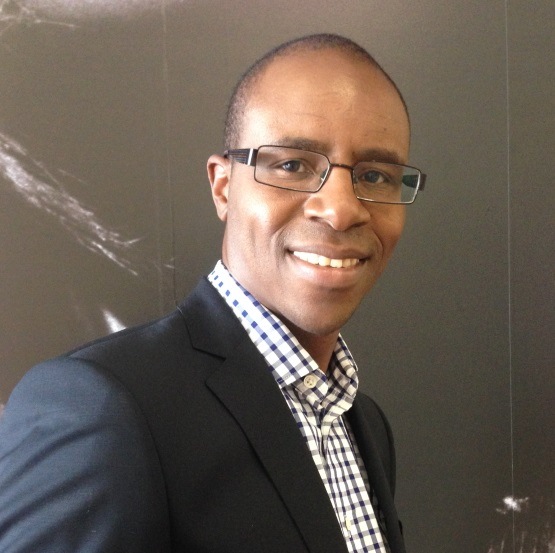 Mathew Chigwende is the Head of Data Network at Liquid Telecom. He has over 15 years experience in Telecoms. He started as a graduate Engineer at TelOne in Zimbabwe and in 2002 joined Econet as Technical and Support Manager for its Ecoweb Brand – responsible for building the network into one of the biggest ISPs in Zimbabwe. In 2006, Mathew moved to UK and joined BT as a Project Engineer working on MPLS and Financial Extranet projects. In 2009, Mathew joined Liquid Telecom in London to spearhead a new exciting project involving connecting the vast fibre builds into a pan African MPLS network. He currently holds the post of Head of Data Networks, responsible for core network support and optimization, and group wide network project implementations. Mathew was educated at University of Zimbabwe where he obtained a BSc in Engineering and later an MBA. He holds a number of Cisco professional certifications. Mathew is married and lives with his wife and three children in Kent, UK.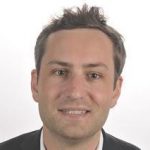 Thomas Volmer is in charge of interconnect and content delivery in EMEA at Google. Coming from a telecoms background, Thomas' interests lie particularly in the evolutions of interconnect as well as infrastructure development, both in mature markets and the emerging world.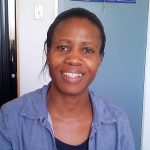 Miss Nthabiseng Pule is the Executive Secretary for the Universal Service Fund under Lesotho Communications Authority. She is also a board member of the Lesotho Network Information Centre (LSNIC) which is the newly established registry for .LS. Miss Pule is also involved in various internet development initiatives in Lesotho, including the establishment of the Lesotho Internet Exchange Point.