Director of Network Engineering: CloudFlare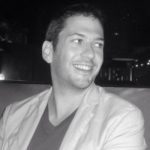 Prior to joining Cloudflare, Jérôme helped build large Internet Service Providers in France including Tiscali and Telecom Italia. There, he managed the Telecom Italia backbone in France before joining the newly built French internet exchange-FranceIX-as a technical manager in 2011. While with FranceIX, he enjoyed facilitating the rebirth of peering in France.
Since 2013, Jérôme has been discovering the world of globally distributed edge network with Cloudflare, where he's currently managing the network engineering group.
Jérôme received a BS in Telecoms from Ecole supérieure d'Ingénieurs en Génie des Télécommunications.
He's a French citizen currently living in San Francisco, California.