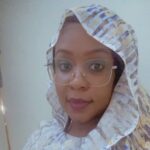 Hinda Abakar Ramadane (Chad)
Salut je suis Hinda, j'ai commencé ma carrière à sudachad entant qu'assistante IP puis au NOC monitor et tout récemment j'ai été promue à un poste commercial. Pour mon expérience à la technique j'arrive à mieux me faire comprendre par la clientèle et personnellement j'ai un grand sens de convaincre c'est ce qui fait mon potentiel, comme je suis une passionnée de la technologie ça toujours été un plaisir pour moi de parler d'Internet et tous les avantages qui en procurent.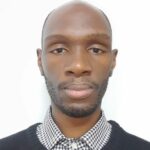 Ernesto Alberto (Angola)
Ernesto Alberto has a degree in Computer Engineering. He currently works closely with the Board of the Angolan Internet Association – AAI. At the Association he holds the position of Studies and Research Technician, whose main area of work has been around Networks and Servers.  The Internet has been a central part of his professional career and to this end he has provided the necessary support for the operation and infrastructure of AngolaIXP (AO-IXP).  Ernesto also has a deep interest in community activities to increase and share knowledge on local and global Internet issues, currently a member and Co-Chair of AONOG & AOPF. His secondary activities include research, reading, cinema and music.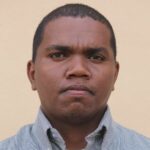 Lalanirina Jean Andriantsitohaina (Madagascar)
Lalanirina Jean started working at i RENALA in 2013 after graduating as a computer engineer from the National School of Computer Science at the University of Fianarantsoa in Madagascar. He manages the services and  servers that are used by all members of the association and also the interface between the ISP and the technician for each connected member institution. He also manages the public IP addresses and the AS number of i RENALA in the AFRINIC panel as a technical contact. In 2016, he participated in the establishment and technical management of the Madagascar Global Internet Exchange (MGIX). He also participated in the implementation and technical management of the PGI cocktail at the University of the Comoros. Lalanirina Jean has already attended trainings organized by Ubuntunet and the webinars organized by Afrinic. He is also a member of the Internet Society.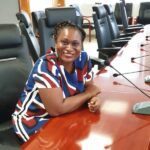 Akissi Séraphine Bogui (Côte d'Ivoire)
Telecom Engineer, CIVIX (National Internet Exchange Point)
National Internet Exchange Point Implementation Team
ITU Delegate Member, ITU-D Study Group on Securing Information Networks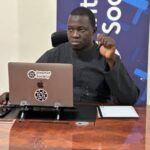 Bakary Kouyate (Mali)
Ingénieur en Génie industriel à la base, et détenteur d'un Master 2 Professionnel en ingénierie de formation et ingénierie pédagogique ; Bakary Kouyate est un passionné des Technologies de l'Information et de la Communication. Après plusieurs formations de reconversion et de certifications en réseaux informatiques, transmission ; il travailla 10 ans à l'Agence des Technologies de l'Information et de la Communication (AGETIC) au Mali avant de regagner l'équipe du Complexe Numérique de Bamako.   Membre de MLIX, il est Président d'ISOC MALI, précurseur de MaliNOG et de MaliSIG, il est expert formateur en Gouvernance de l'Internet. Il est ALS AFRALO,  Ambassadeur ATLAS-III.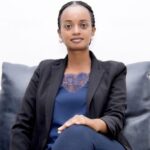 Grace Ingabire Mwikarago (Rwanda)
Grace Ingabire is the Chief Executive Officer of RICTA, a not-for-profit organization representing the Rwanda Internet Community; it also manages the .RW country code top level domain and the Rwanda Internet exchange point (RINEX). With a passion to have a truly interconnected Africa, she is currently helping to grow and manage the Internet ecosystem in Rwanda. She has worked for several years in the ICT industry and has been part of the AF-IX secretariat. She has passion about community development where she has led different initiatives with universities and youth in her country, training engineers over the years through RwandaNOG. She is also passionate about education and women empowerment in STEM. She is a Christian and mother of three who enjoys traveling and being with family.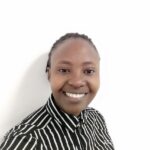 Patience Nagaba (Uganda)
Patience Nagaba is a Network Engineer at the Research and Education Network for Uganda (RENU), which is the National Research and Education Network (NREN) for Uganda. She also volunteers at the Uganda Internet eXchange Point (UIXP) as an eXchange engineer. She is passionate about everything the Internet and is intentional about inspiring young girls especially in Uganda in the field of science and  technology.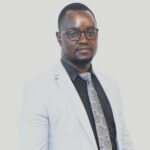 Clever Phiri (Zambia)
Clever is a Senior Data Center Administrator at INFRATEL (AS328646 and 329105).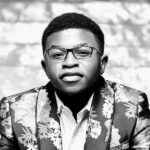 Martin  Thodi (South Africa)
Martin Thodi is currently enrolled as a Computer Science doctoral candidate at the University of Cape Town. His current research endeavours revolve around the enhancement of peering decisions through the application of BGP data analysis techniques and the integration of deep reinforcement learning methodologies.