Peering & Interconnect Specialist, NAPAfrica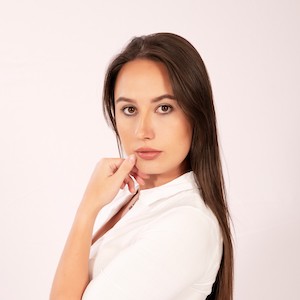 Started her career at Teraco Data Environments. First as an intern in the marketing department before joining the NAPAfrica peering & interconnection team, where she has been ever since. The NAPAfrica environment has been instrumental in furthering her ambitions to build a career in Tech. Yolandi has gained valuable experience in the field of peering as well as the tech requirements in racking, stacking and patching. She enjoys the challenge of learning about the industry both from a hands-on perspective and voraciously consuming all online material available for self-study. She is in passionate support of diversity in the ICT industry.
Currently Yolandi is on the PeeringDB Product Committee and also involved in the "Let's Talk, Let's Act" series for EURO-IX where they discuss diversity in tech, specifically around age and how they can get more youngsters involved and support them. As part of her daily duties, she is also involved with an initiative launched in 2019 called 'Teraco Tech Days' where they reach out to the tech experts within their industry to host a blitz 90-min virtual training session regarding specific topics e.g BGP, Network Security, Connecting to the Cloud, IPv6 Overview, etc. Their goal is to engage with the community members and discuss common obstacles when doing configuration or connections.