Manager, Regulatory Administration (Licensing, Internet Governance & Infrastructure), National Communications Authority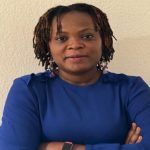 Ivy Tuffuor Hoetu has experience in the Telecommunications industry as a regulator, managed networks and a trainer. She has a passion for promoting digital inclusion/connectivity, Internet development and affordability globally as well as empowering individuals to use ICTs for self-development. 
Ivy is currently with the Regulatory Administration Division of the National Communications Authority, and handles issues including Licensing of Telecommunications Services, Infrastructure, Internet Governance and related matters. 
She serves as a national and an international resource person both personally and officially on many internet related fora. She is a substantive Steering Committee Member for the planning and organization of Ghana IGFs, and contributes to IGF BPF on IXPs. Her interest in IXPs led to an academic study on the Assessment of IXPs in Ghana in 2013.