Abdoulie Sowe (Gambia) 
Serekunda Internet Exchange Point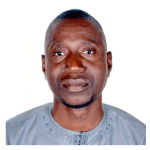 Abdoulie is currently working as the Administrator of the Serekunda Internet Exchange Point (SIXP), which is the first and only IXP in The Gambia. From 1999 to 2005, Abdoulie has been working in the telecom and ISP sector and has gathered vast experiences in ISP design, network management, router configuration, WIMAX setup etc.
From 2006 to 2013, Abdoulie has been engaged as a Network Consultant of the IFMIS (Integrated Financial Management System), a World Bank project that builds a government wide system and network to automate Government financial transactions.
Since 2013 to date Abdoulie has been operating a private ICT company www.lastingsolutions.gm that offers various ICT services including computer hardware sales and an ICT training Institute. The institute is both a Microsoft IT Academy and Cisco Network Academy. He lectures both the MCSE and the CCNA courses.
Abdoulie has been one of the assistant facilitators during the AXIS (Africa Internet Exchange System) Best Practice workshop for IXPs in The Gambia, which he believes was a very instrumental workshop in the establishment and technical setup of SIXP.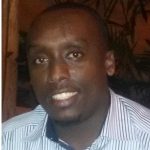 Adelard Kenese (Burundi) 
BURUNDIX
Adelard Kenese is the network/system administrator of Burundi Internet Exchange Point. He also works as the network administrator of the National University of Burundi.
Adelard has an experience of 5 years in working in ISP sector (Wimax, VSAT, Fiber and 4G). In addition to this, Adelard also operates in the private sector, as the CEO of 'Network Internet Solutions'; a young company specialized in providing IP solution and having the aim of promoting local web content and the better use of Internet. (www.network-internet-solutions.net)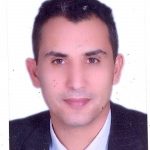 Mohamed Ben Yahia (Tunisia)
Tunisian Internet Agency
Born on 20 June 1968 in Tunisia, Mohamed is a Computer Science Engineer working for the Tunisian Internet Agency. His major duties include: Technical Support; systems administrator; management of development projects of networks and Internet Services.
Along the years Mohamed has also been involved in various projects. To mention some are: ISP Yemen; virtual ISP for the youth, WSIS Tunis 2003-2005, transition from Ipv4 to Ipv6, Intranet GOV, Cyber security Strategy, IXP level II, IXP level III, peering National and International etc.
Mohamed speaks Arabic, French, English, Russian and Bulgarian.

Chris Oleke (Uganda)
National Information Technology Authority
Chris Oleke holds a Degree in Computer Science from Makerere University in Uganda and a MSc. degree in Networking and Internet Systems from Lancaster University in UK.  Chris has worked with a number of Government of Uganda organizations since 2007 in the ICT sector.
He is currently working at the National Information Technology Authority in Uganda as a Network Engineer.
Chris is greatly involved with the Government of Uganda Internet project for its Ministries, Departments and Agencies. The Project aims at reducing the cost of Internet service while ensuring wider coverage within the country.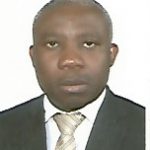 Cyriaque Didier Kouma (Gabon)
Promotion of Digital Economy, Government of Gabon
Cyriaque Didier Kouma was born on 22 March 1967 in Franceville. Didier has studied Maths, Physics and Computer Engineering.
Being a professional in all three fields, he has over the years gathered extensive and diversified working experience in different organizations. To mention some: From 2000 – 2001, Didier served as the Deputy Head of Service for New Technologies, DGI, Ministry of Finance; from 2001 – 2007 he was Head of Service for New Technologies, DGSI, Ministry of Finance; from 2007 – 2010 he served as the Director of IT, Conseil Gabonais des Chargeurs; from 2011 – 2014 he was Head of the project Domaine Internet Gabonais an IXP, ANINF and from 2014 – 2015 worked as Secretary of the Ministry of Digital Economy and the Post Office. Didier is currently assuming the post of General Director of the Promotion of Digital Economy.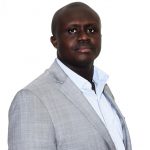 Emmanuel Antwi Kwarteng (Ghana)
Ghana Internet Exchange

Emmanuel Kwarteng holds an Executive MBA degree from the University of Ghana Business School, majoring in Finance and a Bachelor of Science degree in Electrical and Electronic Engineering from the Kwame Nkrumah University of Science and technology, Kumasi.
Emmanuel is currently the Technical lead for the Ghana Internet Exchange (GIX), a position he has held for the past 4 years. He also doubles as the Executive Director, for Broadband Home Ltd, a broadband Internet service provider in Ghana. He joined Broadband Home in 2007. Emmanuel has over 14 years of experience in the ICT industry in Ghana. Prior to joining Broadband Home, he worked with the then Ghana Telecom, which is currently Vodafone Ghana Ltd. Emmanuel was part of the pioneers who set up the first Internet Exchange in Ghana called the Accra Internet Exchange (AIX)
Emmanuel has a lot of experience in Network Planning and Implementation, Vendor Management and Project Management. He also has over 13 years of experience in IP Architecture, RAN and RF Engineering.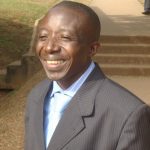 Foncham Denis Doh (Cameroon)
Ministry of Posts and Telecommunications
Foncham Denis Doh is a Telecommunications Engineer working at the Ministry of Posts and Telecommunications of Cameroon. He holds a Bachelor's degree in Physics and Computer Science from the University of Buea and a degree in Telecommunications Engineering from the National Advanced School of Posts and Telecommunications.
Foncham is very passionate about the Internet and is also of the opinion that the Internet is the greatest human invention of recent times with the highest number of subscribers that cannot be compared to any telecom operator in the world. He is equally quite conscious of the role that the Internet has to play in the social, economical and political development of Cameroon, especially at a time when Cameroon has the great dream of becoming an emerging nation by 2035.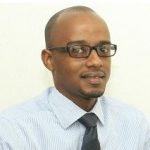 Ghislain Nkeramugaba (Rwanda)
Rwanda Information and Communication Technology Association (RICTA)
Ghislain has received his undergraduate degree from the Kigali Institute of Science and Technology (KIST) in Computer Engineering and Information Technology (CE&IT) and holds a Masters Degree in Communications Management (MCM).
Ghislain joined Rwanda Information and Communication Technology association (RICTA) in November 2011 where he is currently assuming the position of Chief Executive Officer.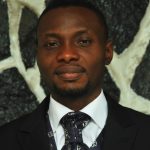 Ikusan Charles Abimbola (Nigeria)
Internet Exchange Point of Nigeria
Ikusan Charles Abimbola has been working as a Network/Monitoring engineer of Internet Exchange Point of Nigeria, IXPN since 2011. He received his B.Eng. in Electrical/Electronic Engineering from AAU, Ekpoma, Edo state, Nigeria, a Cisco certified member and worked as a Network Supporting Staff at Computer Concepts, Ikeja. Charles helped IXPN to implement several tools, Nagios3, PRTG, etc. for monitoring and also helped configure MLAB switches and servers in IXP. Ikusan Charles lives in Lagos and is currently working on implementing Cloud Computing into exchange point.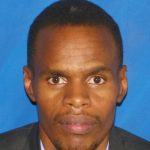 Ismail Settenda (Tanzania)
Tanzania Internet Service Providers Association
Ismail Settenda holds an MBA in Information Technology as well as a Bachelor of Science degree in Food Sciences and Technology (Hons). He is currently the General Manager at Tanzania Internet Service Providers Association (TISPA) in Tanzania and the lead Consultant at ICT-Pros Consultants Ltd. He is a Certified Ethical Hacker with over 12 years' experience in I.T mainly in networking and scalable services.
Ismail started at Habari Node Ltd (an ICT company whose major business is Internet Service Provision) as a network engineer and worked his way up to the R&D manager before moving on in 2012. He currently also manages and participates in a number of community projects within East Africa i.e. Arusha Internet Exchange Point, FOSSFA Tanzania, TzNOG and the Arusha Linux Community.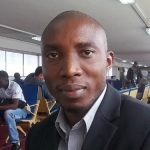 John Bettie Gizea (Liberia)
Liberia Internet Exchange Point Association
John Bettie Gizea is currently working as the Head of IP Network Operations for Liberia's National Operator, the Liberia Telecommunications Corporation. In addition, he is serving as a volunteer technical contact for the Liberia Internet Exchange Point Association (LIXPA), currently composed of four operators. John has over seven years of practical experiences as a Network Engineer and has supported many projects in both the private and public sectors.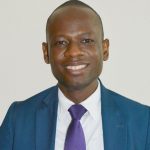 Koffi Kouadio Armand (Cote D'Ivoire)
Cote D'Ivoire Internet Exchange Point
Koffi Kouadio Armand is a Telecom Engineer working as the Head of Service Management of the National Internet Exchange Point (CIVIX) in the Regulatory Authority of telecommunications/ICT in Ivory Coast. Koffi has diversified experiances working as coordinator of the team in charge of the management of the CIVIX in the ARTCI, as a project manager of the Internet Exchange Point in the Initiatives for the Governance of the Internet in Cote d'Ivoire and as an Engineer in ADSL technology to the Cote d'Ivoire Telecom among others.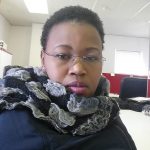 Mamothokoane Tlali (Lesotho)
Lesotho Internet Exchange Point
Mamothokoane Tlali is an IP networks Engineer working for Vodacom Lesotho, she is also volunteering at Lesotho Internet Exchange point (LIXP) and dotLS(.ls) which is the country's ccTLD. She is currently involved in the big project of redesigning the .ls administration and architecture. She was part of the team that brought up LIXP in 2011 and since then has been first contact for the LIXP. She is also a member and one of the forces behind Lesotho ISOC chapter which is in the stage of registration.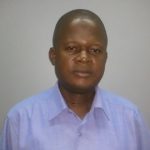 Nico TSHINTU BAKAJIKA (Democratic Republic of Congo)
Kinshasa Internet eXchange Point
Nico has followed his studies in the fields of Mathematics and Computer Science and has participated in several training seminars on the methods of investigation, treatment and analysis of data. Along the years Nico has had diversified working experiances. From 2004 to date, he has been actively assuming the position of Chairman of the Management Committee of the Bureau of Information for Development, a Non-governmental organization specializing in the management of information. Moreover, since 2012, Nico has been in charge of managing the daily activities of the KINIX (Kinshasa Internet eXchange Point). Nico is also a member of differenet commissions including :
The commission responsible for the preparation of the draft RDC-IX
The commission responsible for establishing the National IGF
The national commission responsible for the establishment of NIC-DRC (structure which will be responsible for managing the domain name .cd)
Nico is also a  member of ISOC Chapter in Kinshasa.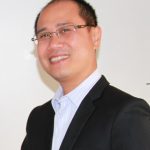 Roderick Esquibal (Benin)
Isocel Telecom
Roderick "Joey" Esquibal is the Systems and Network Director at Isocel Telecom that is based in Benin. He is part of the technical committee of Benin Internet Exchange Point and has been actively working to help promote the importance of having a local IXP in Benin.
Since Joey joined Isocel Telecom, he has been managing the company's network infrastructure and has also been in-charge in the planning and development of in-house applications for Isocel to support and improve the business operations. Moreover Joey has helped promote the Internet in Benin and has been conducting technical trainings for Internet related events in Benin like BarCamp Benin.
Joey has participated in the African Network Operators Group, ICANN DNS-EC 2015, African Peering and Interconnection Forum, European Peering Forum and AfriNIC Workshop on INRM + IPv6 that was sponsored by Isocel Telecom in Benin last August 2013.
Joey has been working in Benin since 2010.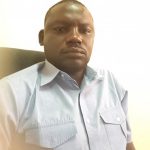 Yassia Savadogo (Burkina Faso)
ARCEP
Savadogo Yassia is in charge of the Department of Services of Electronic Transactions and cyber security at the Regulatory Authority for Electronic Communications and Posts (ARCEP) in Burkina Faso. He is also a member of the technical team and Network and Security engineers of the IXP project of Burkina Faso.
Moreover, Yassia is a trainer of Networks and Security of computer systems in public and private Universities of Burkina Faso as well as a Cisco Instructor in an advanced Technical School in Ouagadougou.